At the start of the Great Recession, one of the last auto stamping plants in Detroit is on shaky ground. Each of the workers have to make choices on how to move forward if their plant goes under. Shanita has to decide how she'll support herself and her unborn child, Faye has to decide how and where she'll live, and Dez has to figure out how to make his ambitious dreams a reality. Power dynamics shift as their manager Reggie is torn between doing right by his work family, and by the red tape in his office. Powerful and tense, Skeleton Crew is the third of Dominique Morisseau's Detroit cycle trilogy.
RELATED EVENTS
Jan 26th at 12pm | Community Conversation: Coping in Culture Culture
These conversations are the springboard for the themes and issues presented in the plays we produce. Hosted by Associate Artistic Director, Jamil Jude, the conversations bring subject matter experts and the community together for 90 minutes of sharing and learning.
Every Wednesday at 7:30pm | Wine-Down Wednesday 
At Wednesday evening shows, our patrons can enjoy a complimentary glass of wine* while building community with other theatre-goers. *To receive a complimentary glass of wine, patrons must be 21+ and present a valid state-issued ID as proof.
Feb 24th at 5:00pm | Cast Talk Back
Join us post show for a moderated conversation with the artists to learn more about the work and hear some unexpected stories behind its creation.
Feb 27th at 6:00pm | Deep Dive
Learn more about the play with a deeper look into the artistic process.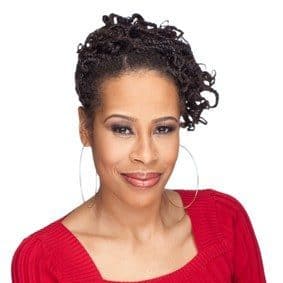 Dominique Morisseau
Writer
Jamil Jude
Director
This show is sponsored by: