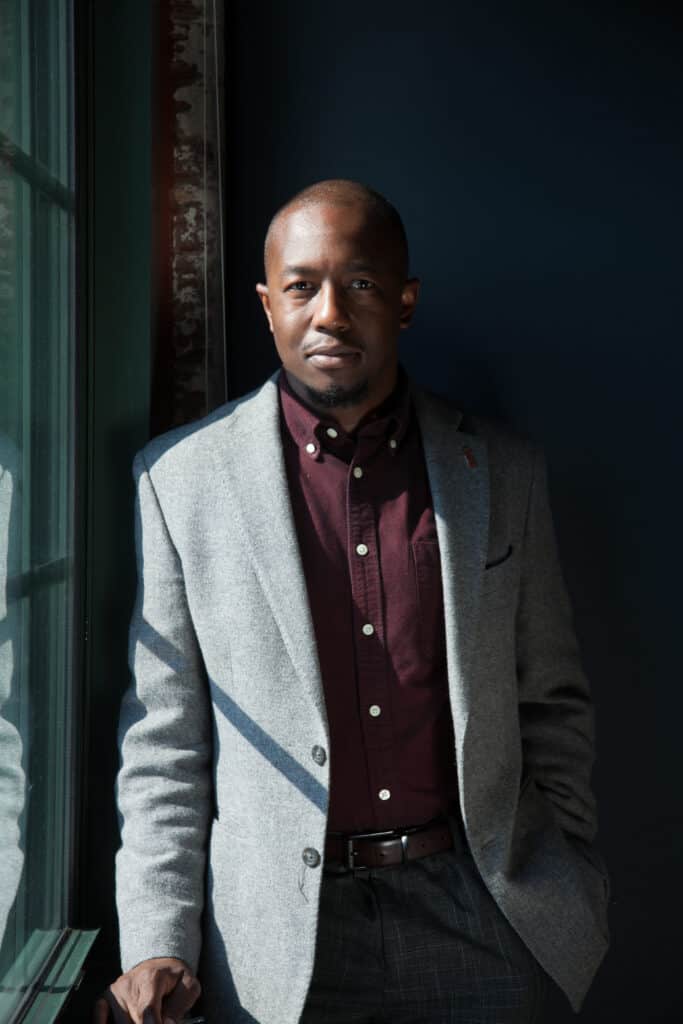 I'm so excited to share the upcoming season with you as we celebrate Black women storytellers. In dedicating this season to these Griots, we seek to respond to a gap in the American Theatre where women are woefully underrepresented, with Black women making up an even smaller percentage. We are choosing to honor the work of the sheroes in our community and the artists who have shouted our songs and shared our stories to edify the world. We hope to shine the light on several designers, directors, musicians, actors, and creatives whose work is often overlooked as a means of active resistance to the idea that these artists don't exist. We believe that this season's offerings further our vision – to be a theater that thrives at the nexus of artistic excellence and civic engagement. We welcome you, our True Colors family, to join us in celebrating these voices all year long!
As the new Artistic Director, I'd love to hear your thoughts and reflections on the season and your experience at True Colors. You can reach me at jjude@truecolorstheatre.org.  
— Jude
The West-African Griot, the storyteller, is the holder of the stories of a people and the preserver of culture and traditions. As the Trans-Atlantic Slave Trade ripped people from their native lands and brought about a mix of disparate people, the Griot helped to unite the stories of the various communities and helped them preserve their heritage.
"She Griots" is a celebration of black women who uphold our family traditions. These women are our sisters, aunts, and mothers who share stories of strength and empowerment, instilling in us our history, informing us of who we are, and encouraging change and success for the future. 
This season, True Colors will celebrate black women storytellers–those who maintain and move our culture forward! Each play in the 2019-2020 season will be written by black women or feature all-black women cast. In 2020, the year of Jubilee, all True Colors produced plays will feature a black woman director and all-black woman cast, with Marie and Rosetta featuring all-black women artistic design team.
"This dynamic and musically-infused drama shines a light on the challenges of building a better future on the foundation of what our predecessors have left us."
— Samuel French
September 24, 2019 – October 20, 2019
Blue, a gifted trumpeter, contemplates selling his once-vibrant jazz club in Detroit's Black Bottom neighborhood to shake free the demons of his past and better his life. But where does that leave his devoted Pumpkin, who has dreams of her own? And what does it mean for the club's resident bebop band? When a mysterious woman with a walk that drives men mad comes to town with her own plans, everyone's world is turned upside down.  Written by Dominique Morisseau || Directed by Jamil Jude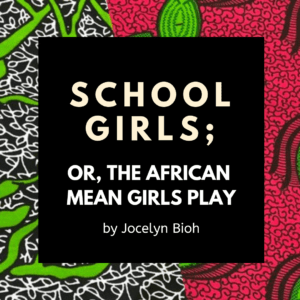 "Full of light and laughter…teenaged girls in Ghana prove they can be just as nasty–and as needy–as their international sisters everywhere."
—Variety
February 11, 2020 – March 8, 2020
Paulina, the reigning queen bee at Ghana's most exclusive boarding school, has her sights set on the Miss Universe pageant. But the arrival of Ericka, a new student with undeniable talent and beauty, captures the attention of the pageant recruiter–and Paulina's hive-minded friends. This buoyant and biting comedy explores the universal similarities (and glaring differences) facing teenage girls across the globe. How far would you go to be queen bee? Written by Jocelyn Bioh || Directed by Tinashe Kajese-Bolden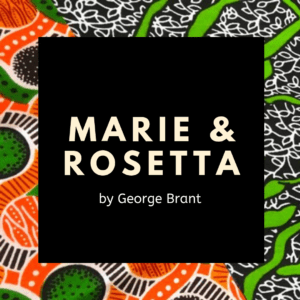 "90% of rock and roll artists came out of the church, their foundation is the church."
— Sister Rosetta Tharpe
June 16, 2020 – July 12, 2020
Bringing fierce guitar playing and swing to gospel music, Sister Rosetta Tharpe was a legend in her time and a huge influence on Elvis Presley, Johnny Cash, Jimi Hendrix, and Ray Charles. Marie and Rosetta chronicles her first rehearsal with a young protégée, Marie Knight, as they prepare to embark on a tour that would establish them as one of the great duos in musical history. Written by George Brant
In Celebration of the She Griots…
This year, enjoy more flexibility with your subscription!
Choose from three (3) or four (4) pack flex subscriptions for tickets that you can use for any production on the date of your choice — use all of your tickets at once or spread them out over the course of the season!
NO need to choose dates at the time of purchase.
Not ready for a subscription? Buy single tickets to our shows!
Single tickets are now available for purchase. You can purchase tickets online by clicking the "Buy Tickets" button, or over the phone by calling (888) 479-6300. Groups of 10 or more should call (404) 532-1901 for group rates and to book your seats.
As we promote the stories of She Griots in 2019 and 2020, we ask you to join the celebration with a donation to help True Colors raise $50,000 by the end of this fiscal year.
Donate by July 31st!