Kenny Leon's True Colors Theatre Company is proud to present "52 Weeks of Women," which will complement True Colors' 17thseason: She Griots. In his first year as Artistic Director at True Colors, Jamil Jude curated this season to uplift Black women, who are among the most historically underrepresented faces in regional theatre, both on and off the stage.
With this year-long celebration, we will recognize a different "shero" on our website and on social media, sharing their stories and honoring their impact in the community.  Each Friday, a new honoree will be featured.
Week 3 // Karcheik Sims-Alvarado, Ph.D.
CEO, Preserve Black Atlanta; Assistant Professor of African-American History at Morehouse College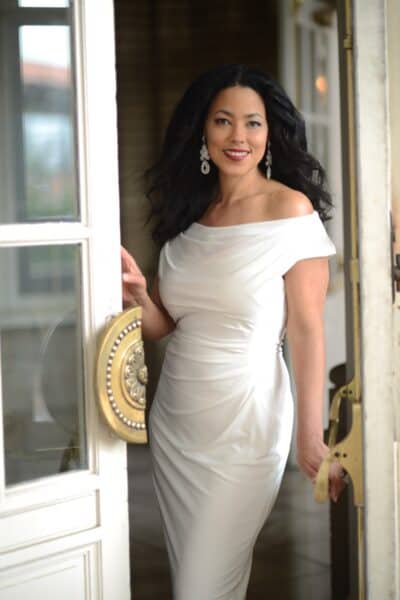 Dr. Karcheik Sims-Alvarado has studied the history and culture of African Americans throughout the Black Atlantic World. Whether in the classroom, museum, or in the field, she has sought to document and to teach the African-American odyssey through various mediums.
As the CEO of Preserve Black Atlanta, a non profit 501(c)(3) dedicated to identifying, recording, and preserving African-American history and culture, Dr. Sims-Alvarado has developed a model for utilizing historical and cultural assets as a catalyst for economic and community development.  She has worked with some of Atlanta's leading institutions: the National Center for Civil and Human Rights,  Atlanta History Center,  Herndon Home Museum, and Central Atlanta Progress.
Dr. Sims-Alvarado received a B.A. in Mass Media Arts and a M.A. in African and African-American Studies from Clark Atlanta University and a Ph.D. in History from Georgia State University. She is currently pursuing a M.A. degree in Museum Studies from Harvard University. As well, she is a multi-recipient of the prestigious National Endowment for Humanities Summer Institute Fellowship with the Georgia Historical Society and the W.E.B. Du Bois Institute at Harvard University.
Dr. Sims-Alvarado has served as the Program Director of the John Lewis Fellowship with the National Center for Civil and Human Rights, and has taught at Agnes Scott College, Morehouse College, Clark Atlanta University, and Georgia State University.  She serves as a leading authority on Alonzo Herndon, Atlanta's first black millionaire as well as the Nineteenth-Century Back-to-Africa Movement in Georgia.
She serves as the civil rights historian and exhibition consultant of "A Right to Freedom: Dr. Martin Luther King, Jr" with the Nobel Museum in Stockholm, Sweden. And, she is presenting a 4-mile photography exhibition on the Atlanta Beltline Trails  that celebrates Atlanta's contribution to the Modern Civil Rights Movement.
Dr. Sims-Alvarado is the author of the newly published book, the Atlanta and the Civil Rights Movement, 1945-1968, with Arcadia Press.
We invite members of the True Colors family to send your recommendations for featured women! Please include your nominee's name, e-mail address and a brief note on why you'd like us to feature your nominee. Email your nominations to info@siteb.truecolorstheatre.org.