2021-22 Season: "Go Back and Get It"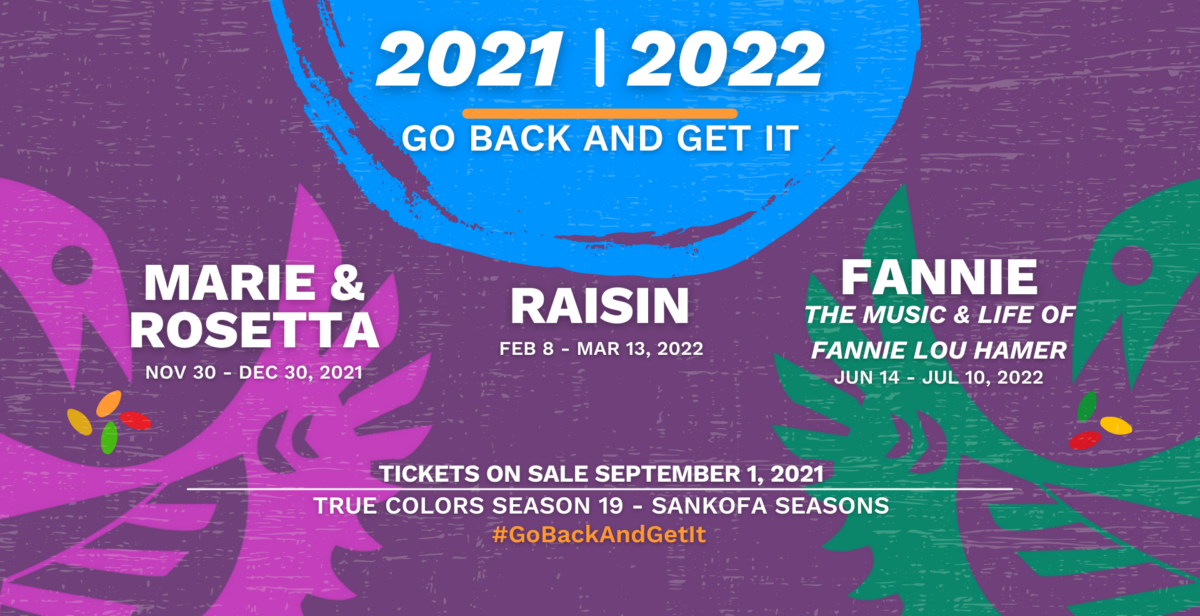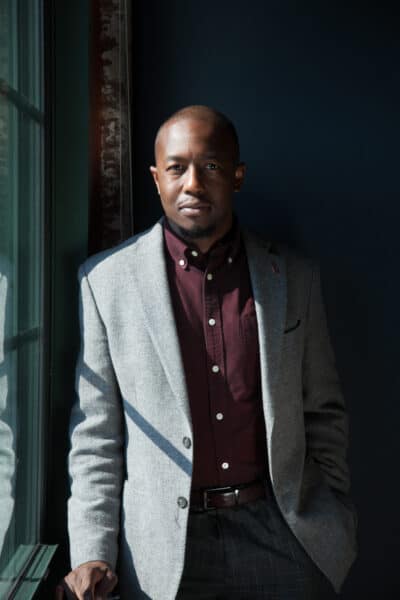 Two of the lessons I have learned during my first two years as Artistic Director were to "listen to wisdom" and to not attempt to "reinvent the wheel." I was encouraged to seek out role models, ask questions of those leaders who have served their communities before me, and apply what they shared to the work we are doing here at True Colors. This idea, returning to retrieve information from our past, is best understood in the concept of Sankofa. Inspired by the legacies of foundational Black theaters and their trailblazing leaders, True Colors seeks to continue in their legacies as we prepare to positively affect the future of the American Theatre. Over the next three years, True Colors is committing to revisiting their histories and uplifting the Black storytellers that have guided us to this moment. Similarly, we commit to birthing new Black narratives that will have a lasting impact on the way future communities understand and celebrate themselves. I am honored that you are journeying forward with us in this way.
We start our first year of the Sankofa series with the mantra, "Go back and get it." I hope you will reach out to me and share your experience of this series along the way. Email me at jjude@truecolorstheatre.org. See you at the theatre! #GoBackAndGetIt
— Jude
"A journey forward begins with a look back"
As True Colors moves towards our 20th anniversary (2022-23) and as we envision a future for the next 20 years of the company's history, we will use the concept of Sankofa as our guiding philosophy.
Sankofa, derived from the Akan people and visually represented through Adinkra symbology, reminds us that there is power in reflecting back on where you've been. You acknowledge your accomplishments while retrieving the things you may have forgotten.
In doing so, you journey forward emboldened in your truth and more prepared for the path that lies ahead.
Over the next three years, True Colors will celebrate our "Sankofa Seasons." The series kicks off this year with season 19, "Go Back and Get It." This season's shows will take a look back on stories set in the 20th century to identify what they can teach us about our present moment.
MARIE AND ROSETTA tells the story of the inimitable Sister Rosetta Tharpe how how she blazed a trail for Black women musicians; RAISIN musicalizes the classic story of Lorraine Hansberry's masterpiece RAISIN IN THE SUN and helps us understand how housing policy has changed our communities; FANNIE reminds us of the strength in which our rights to vote have been defending and why the right is still worth fighting for.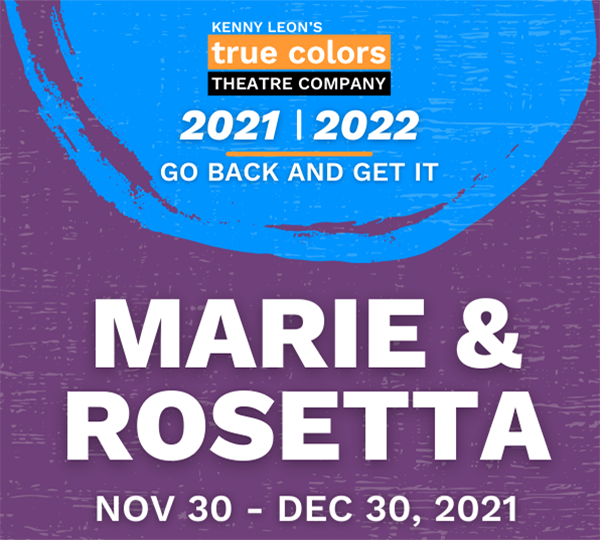 Marie and Rosetta
Written by George Brant
Directed by Andrea Frye
Music Direction by S. Renee Clark
The 40's: Upending Stereotypes
Belatedly acknowledged as the Godmother of Rock 'n Roll, Sister Rosetta Tharpe shattered every barrier that she faced as she made her mark on the music world. Marie and Rosetta chronicles her journey with young gospel singer Marie Knight, whom she recruited away from Mahalia Jackson. Despite being forced by Jim Crow laws to lodge and rehearse in funeral homes and other unpleasant accommodations while on the road, Marie and Rosetta broke new ground with their music and their relationship.
Sister Rosetta Tharpe was a bona-fide superstar dressed like a deaconess, influencing both secular and sacred with her talent and showmanship.
Raisin
Book by Lorraine Hansberry, Robert Nemiroff and Charlotte Zaltzberg;
Music by Judd Woldin;
Lyrics by Robert Brittan
The 50's: Making a Home
Portland, OR. Washington, DC. Minneapolis, MN. Atlanta, GA. These are modern-day sites of widespread gentrification that trace their history back to segregationist practices in the years following World War II. The "American Dream" of home ownership and self-determination drives Lena and Walter Younger in different directions as they struggle with how to achieve it. Despite being set in 1951, the messages in this Tony Award®-winning musical resonate still, as race, class, generational aspirations and family dynamics combine for an emotional climax.
Music transforms Lorraine's Hansberry's classic story of "A Raisin In The Sun", deepening its powerful messages and reminding us that the struggle continues.
Fannie: The Music and Life of Fannie Lou Hamer
by Cheryl L. West
The 60's: Asserting Our Rights
Fannie Lou Hamer was the baby of her family, who were sharecroppers with 19 children before her. After working on plantations for most of her adult life, she joined the Civil Rights movement. Three years after attending a rally, she co-founded a new political party to advocate for Black voting rights. Involuntarily sterilized, robbed of her possessions, and beaten in jail, Fannie Lou Hamer was not deterred. This play with music has a cast of one, in recognition of the sheer power of Fannie Lou Hamer's will.
A timely message that inspires us all to persevere in the fight to have our voices heard in our communities and in our country.