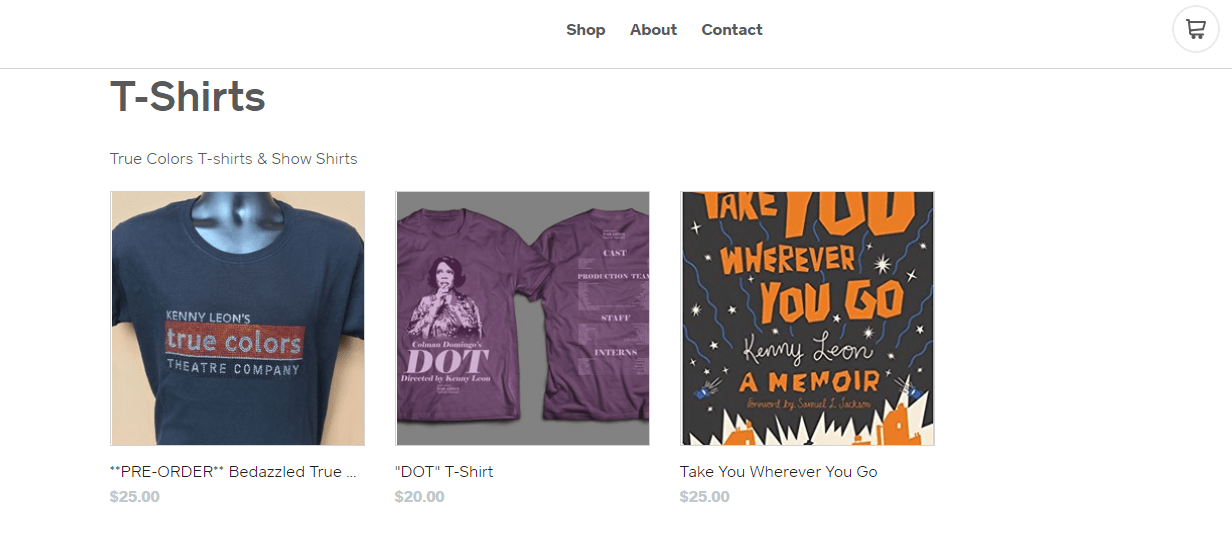 Kenny Leon's True Colors Theatre now has an online store!
Get decked out in the latest True Colors fashion as well as purchasing the telling memoir "Take You Wherever You Go" written by our Artistic Director, Kenny Leon.
When ordered online, you can pickup your purchased items at our merchandise table at the Fulton County's Southwest Arts Center during intermission as well as before and after the show.
At checkout, choose "Pickup" when picking a shipping option and schedule a day and time to pick up your items.
Not able to make it to any of the shows? We provide shipping to any domestic location for a flat rate charge of $6.95 per order.