Atlanta Regional Competition
It's that Atlanta energy, a vibe like none other that influences everything – from being the cradle of the Civil Rights Movement to the epicenter of southern hip-hop to home of the fiercest theatrical talent on the planet. Atlanta. It makes sense that we're developing 21st century monologue content + delivery, right here, with the Next NarrativeTM Monologue Competition (NNMC). More than a competition, Atlanta's best and brightest high school artists amplify creativity at the intersection of artistic excellence and civic engagement. For our 2022-23, season we're leaning more into what it means to develop the whole student, not just the performer. And for Atlanta's educators, NNMC is another resource to help support the emotional-social learning component of school systems' curricula. We are here for all of this!
click images for contact information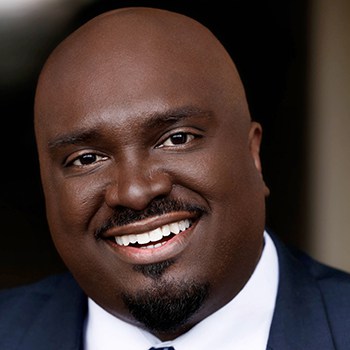 Brad Raymond
Team Lead
NNMC is important because it does more than just give students the opportunity to interact with the work of some of America's most innovative contemporary Black writers. Also, we as an artistic community of teaching artists, drama educators, and non-profit arts leaders create safe, brave space for students.
Terry Henry
Team Lead
It is my objective as an NNMC ATL Team Lead to enhance the lives of generations to come, keep them inspired and motivated in the arts, and remind everyone that they are a part of divinity, hence the cliche "art imitates life." We are all creative beings in a divinely created world and everything we do is art.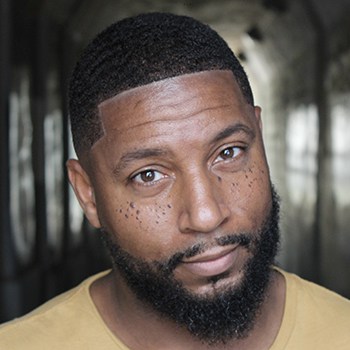 Markell Williams
Teaching Artist
NNMC is important to me because it's another way to ensure that black voices and stories are seen + heard, and it offers an opportunity for a black artist to discover themselves in the piece and NOT attempt to "fit" themselves in a body of work that was never meant or intended for them.
David Rucker III
Teaching Artist
The importance of NNMC lies in the fact that this competition specifically gives voice both to African American playwrights and to the youth and adult practitioners, making sure these particular stories are told. As an African American writer and actor, I feel compelled to fight against practices that tell our stories only from the European background and perspective!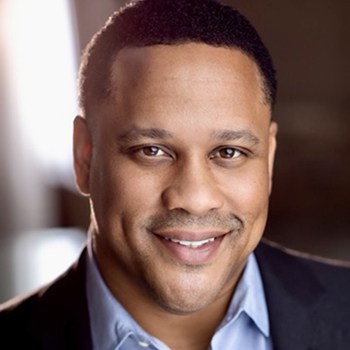 Michael Mario Good
Teaching Artist
NNMC provides students the opportunity to exhibit their character while embracing the human spirit through literature, teaching students about people and the world in which we live. I experience the importance of NNMC in how it speaks to the heart of who we are, who we can be, and who we want to become.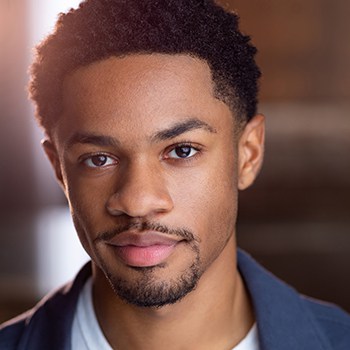 Justen Ross
Teaching Artist
I'm clear that it's because of how my life has been changed in more ways than one by True Colors Theatre Company that I'm making waves today in my career at a rapid pace. From being the 2016 1st place winner of its high school student monologue competition, I'm here now as a teaching artist to return the favor for a new cohort of high schoolers!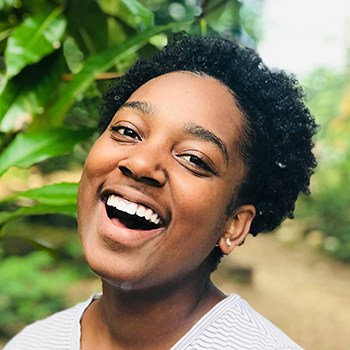 Raven Pace
Teaching Artist
Finding great significance serving as a Teaching Artist with NNMC, as an artist that comes from the cracks in history who has built herself around being black, being queer, and being a God-fearing woman. She has traveled from the south to north learning and observing the purpose of storytelling.
This season's faculty trained in LAMOA, the Living Authentically Method of Artistry developed by Jade Lambert-Smith of The Everyday Actor. LAMOA uses a variety of embodied and introspective tools to encourage artists in developing their authentic voices while grounding in a foundation of emotional balance, personal advocacy, and valiant space–clutch for NNMC's emotionally charged and socially relevant content. They also trained with 2022-23 Reiser Art Lab recipient, Frankie Mulinix, who led the team through voice/breath work and body awareness. Read more below about our trainers.
click images for biographies
Jade Lambert-Smith
Jade Lambert-Smith, is a theatre practitioner who is intentional about curating opportunities and increasing visibility for innovative creatives. She is a proud director-dramaturg, who previously served as the theatre director and troupe director at Tri-Cities High School, instructor of acting at Spelman College and as artistic associate, dramaturg, and teaching artist at the Alliance Theatre.
Frankie Mulinix
Frankie is a butoh-based dancer, performance artist, emcee, producer, dramaturge, choreographer, director, teacher, and intimacy choreographer. Through Vibrance: Centre for Voice and Movement, Frankie provides culturally-competent voice, movement, and performance training to performers and business professionals.
Our Partner Schools:
We are so excited to partner with these Metro Atlanta high schools
for the Next NarrativeTM Monologue Competition:
NNMC Citywide Masterclass

es

:
Join us for 2 masterclass events that will help prepare you to compete in the 2022-23 Next NarrativeTM Monologue Competition. (If you are not attending one of our residency schools, you must attend 2 masterclass events to compete.) Along with establishing a solid foundation on authentic artistry and 21st century monologue performance, you will learn the following from some of the best artists practicing: spoken word, non-traditional monologue methods, physical acting + breathwork/vocal production. The classes will be on Saturdays, Jan 21st and Mar 4th, from 10a-2p. Click below to learn more and sign up.
NNMC Preliminaries:
Soon you'll be able to choose which night you attend preliminaries for this year's Next NarrativeTM Monologue Competition. Until then, make sure that you have marked your calendar to hold weekday evenings in mid-March for our preliminary rounds. We will soon have 2 weekday evenings that you can choose from, hosted by Metro Atlanta high schools.
NNMC Finals Weekend – March 24-26, 2023:
Designed by NNMC students this weekend will be another exhilarating experience for our competitors, coaches, parents, teachers, and the entire True Colors Theatre Company Team! Sending two (2) winning students to an all-expense paid trip to New York City to compete at the historic Apollo Theatre begins with Semi-Finals on Friday, rehearsals on Saturday, and the competition on Sunday, followed by a delectable reception of desserts and warm drinks. Students, if you have not registered yet, you may do so here. ALL adults, mark your calendars for Sunday, March 26th, 3p at the Woodruff Arts Center to witness powerful performances by some of Atlanta's most promising young artists.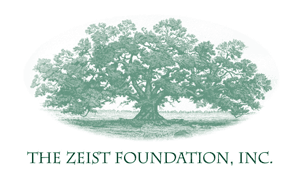 John H. & Wilhelmina D. Harland Charitable Foundation, Inc.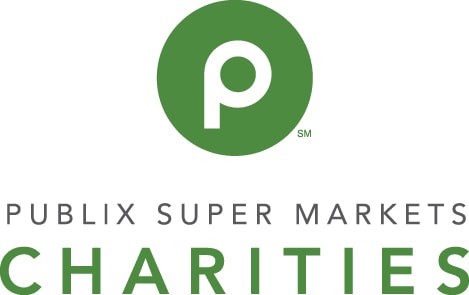 Sartain Lanier Family Foundation