Sacred/Secular
Thursday, May 20th, 2021, 7:00pm – 8:30pm
Location: Streamed live via True Colors YouTube Live
Partner Organization: Affirmation Church: A Church Without Walls
True Colors Theatre is joyful to partner with Affirmation Church for "Sacred/Secular," an essential Community Conversation on the historical intersection of sacred and secular music, especially in the black community, and the barriers of acceptance for those who view secular sounds as interwoven with sacred sounds. How do we help creatives and others bridge the perceived sacred and secular artistic divide? This conversation will feature distinguished thought leaders on music and its relationship to religion, moderated by Pastor La Ronda, the Founder of Affirmation Church: A Church Without Walls.
Our Panelists: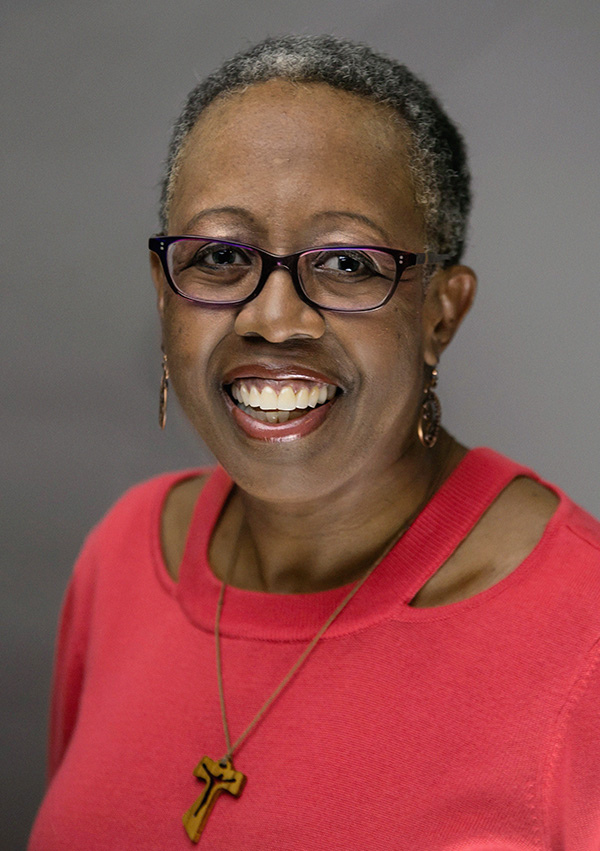 Sacred / Secular
Pastor La Ronda D. Barnes (Moderator)
Pastor of Affirmation Church
Pastor, Preacher, Professor, Author, and Theological Consultant
La Ronda Denise Barnes is a pastor, preacher, professor, author, and theological consultant, espousing a faith of grace, passion, social justice and love. As founding pastor of Affirmation Church, a church without walls, she serves parishioners when and where the need arises. La Ronda is currently attending Columbia Theological Seminary in Atlanta where she is pursuing a Doctor of Ministry degree and will graduate in May 2021 with a Master of Arts degree in Practical Theology. She also serves as an adjunct preaching professor at Emory University's Candler School of Theology. In Fall 2021, La Ronda will enter the PhD program in Homiletics at Boston University's School of Theology.
Pastor La Ronda is a graduate of Candler (Th.M and M.Div.), Yale Law School (J.D.), the University of Akron (B.A., English), and the University of Michigan (M.A., Journalism). She is the author of Wells in the Wilderness: A Journey to Faith and Freedom, which speaks of her spiritual journey. Her academic writing interests include Womanist Christology, Feminist Theology, Homiletics, and Christology and the Arts.
Raised in the Disciples of Christ Church, La Ronda left the institutional church in her pre-teens, converted to Reform Judaism in her mid-20s, and for several years was not involved with any faith community. She returned to the church in her 30s after being invited to an adult Sunday school class by a friend. She subsequently was baptized and, in 2008, answered God's call to the ministry.
Prior to entering the ministry, La Ronda worked in Atlanta serving as an administrative law judge, appellate court attorney, legal aid attorney, and law professor. La Ronda is an avid traveler and a nature and animal lover who enjoys taking walks, reading, singing, and playing the flute.
Website: www.larondabarnes.com
Pastor La Ronda D. Barnes (moderator)
Click Image for Bio
Sacred / Secular
Brittney Boykin
Composer and Concert Pianist
Composer and Concert Pianist Brittney Boykin (B.E. Boykin) is a native of Alexandria, Virginia. After graduating from Spelman College in 2011 with a B.A. in Music, Ms. Boykin continued her studies at Westminster Choir College of Rider University in Princeton, New Jersey. She continued to compose music during her time at Westminster and was awarded the R & R Young Composition Prize just a few months shy of graduating. In May of 2013, Ms. Boykin graduated from Westminster Choir College with a M.M. in Sacred Music with a concentration in choral studies.
Among her professional endeavors, Ms. Boykin has also been featured as the conductor/composer-in-residence for the 2017 Harry T. Burleigh Commemorative Spiritual Festival at Tennessee State University. Ms. Boykin's instrumental and choral works are currently being published and distributed through her own publishing company, Klavia Press. She is currently pursuing a PhD with an emphasis in Music Education from Georgia State University.
Brittney Boykin
Click Image for Bio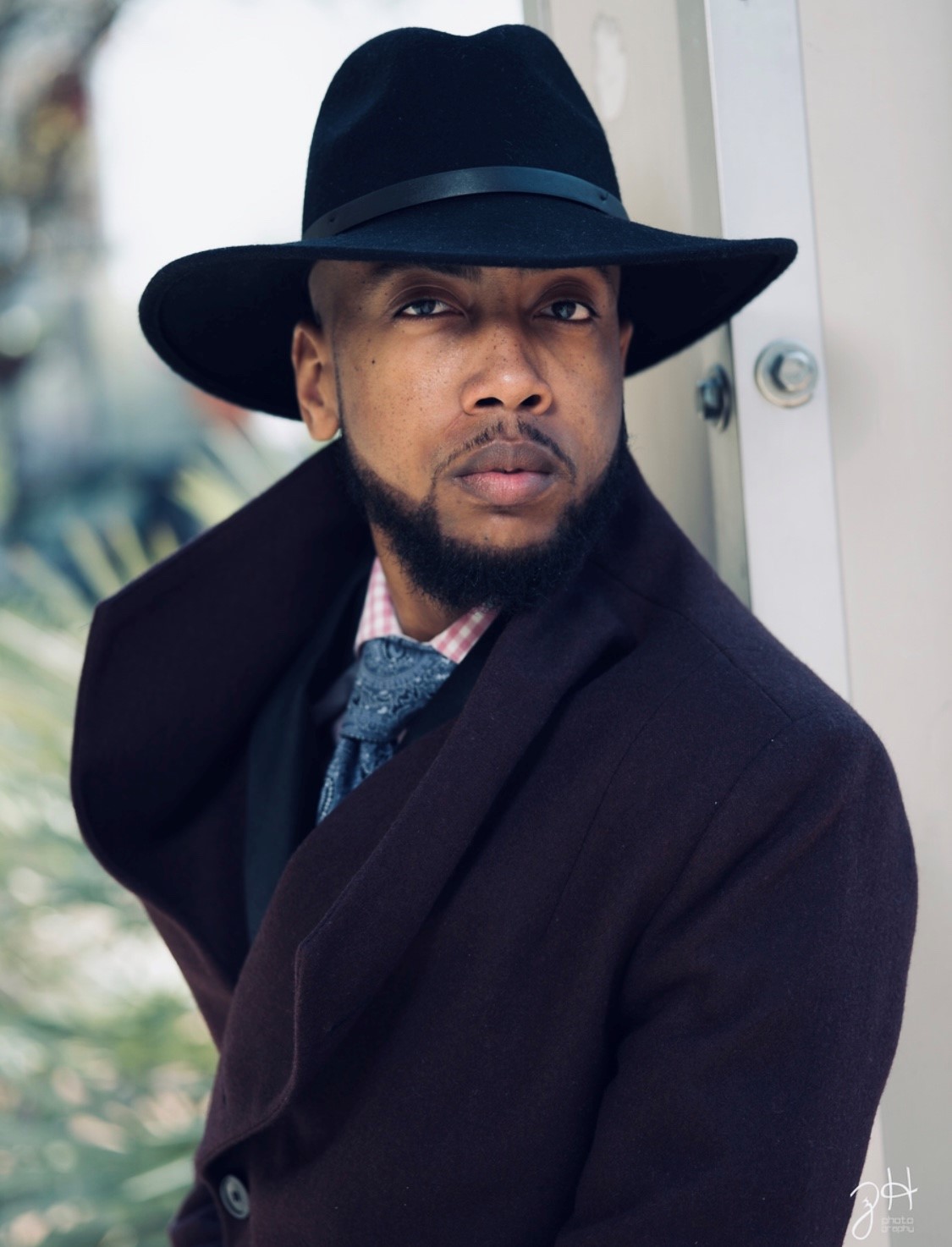 Sacred / Secular
Brandon Waddles
Composer and Choral Director
Brandon's choral compositions and arrangements have been published and performed by choral ensembles around the world, including the Morehouse College and University of Michigan Glee Clubs, Oakwood Aeolians, Westminster Choir, Brigham Young University Singers and the Slovenian Philharmonic Choir. In 2019, he was awarded as the inaugural recipient of the ACDA Diverse Voices Collaborative Grant. In addition, he has worked as a transcriber of Black gospel music for numerous choral octavos, hymnals and hymnal supplements published by GIA, including his recent work as a contributing editor for the One Lord, One Faith, One Baptism hymnal. Brandon recently released Just In Case You've Forgotten, the first selected compendium of works by the late Thomas Whitfield, the subject of his dissertation.
Brandon has been blessed to work with a diverse array of musicians including Dalton Baldwin, Martin Katz, Angela Brown, George Shirley, Donnie Ray Albert, Vinson Cole, Fred Hammond, Kathy Taylor, Anita Wilson and Chrystal Rucker. Recently serving as Music Director for Grammy-nominated recording artist Ledisi, he has collaborated with the celebrated singer on multiple occasions, including her Nina & Me concert series and LEDISI: THE LEGEND OF LITTLE GIRL BLUE show-run at the Wallis Annenberg Center for the Performing Arts.
Dr. Waddles holds professional memberships with the American Choral Directors Association and the National Association of Negro Musicians, Inc.
Website: www.brandonwaddles.com
Brandon Waddles
Click Image for Bio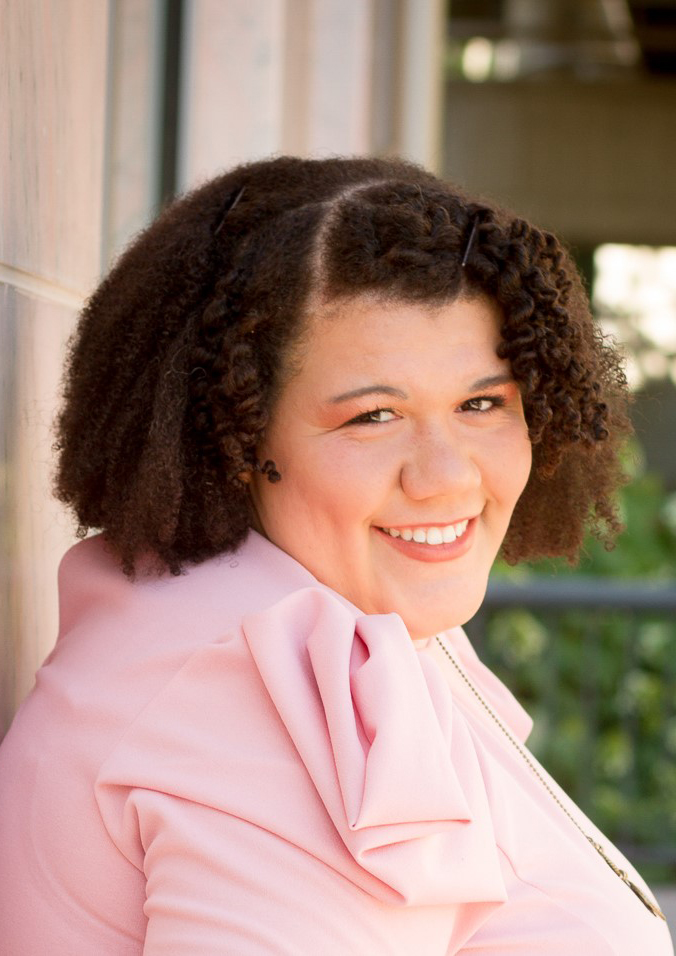 Sacred / Secular
LaRyssa Herrington
Doctoral Student in Systematic Theology
The University of Notre Dame
LaRyssa is a 1st year doctoral student in Systematic Theology at the University of Notre Dame from Tolono, Illinois. She holds bachelor's degrees in psychology and social work from Greenville University and is a recent graduate of Emory University's Candler School of Theology where she completed her Master of Divinity concentrating in Catholic Studies.
Her current research works at the intersection of Womanism, Mariology, and Ritual Studies/Sacramental Theology and explores the role of racism and trauma on Black bodies. More specifically, her work examines how embodied ritual practices not only bring visibility and healing to experiences of internalized oppression, but how the sacraments and ritualized voicing participate in the actualization of eschatological hope. Such models for healing are being explored through Mary's biblical representation as a prophetic witness for herself and the larger community through acts of Christian proclamation and resistance, as well as her presence in the devotional lives of Black Catholics. She is especially interested in the role of lived mariologies within oppressed and indigenous communities and whether the Madonna present at the site of marginalization functions in liberative ways for those communities.
In her free time, she enjoys creative writing, theatre, swimming, watching movies, singing, and playing her ukulele.
LaRyssa Herrington
Click Image for Bio
Sacred / Secular
S. Renee Clark
Composer, Keyboardist, Vocalist, Actor, Arranger, Instructor, Playwright
Clark has been making music her entire life. Her earliest memories are singing harmony with her sisters in the backseat as her father made long road trips. She began directing the children's choir in her father's church at the age of eight. And was employed at the age of 15 to accompany and prepare choirs at another local church. She attended Berklee College of Music, Boston, MASS.
She has had a very exciting career in music. She's performed in all types of ensembles ranging from jazz, dance, soul, funk, rock and country music. Clark participated on a Department of Defense Tour entertaining troops in Germany, France, Scotland and England. Clark was the headliner for The Black Diamond Show touring Scandinavian Cruise Ships. She toured for 12 years as a solo performer (piano/vocal) across Europe, the Middle East and Africa. Ms. Clark facilitated many Gospel Choir Workshops in Sweden and Denmark.
Ms Clark's theatrical credits include Axam Dance Theatre Experience;The Lyric Theatre Dreamgirls; Horizon Theatre Blackberry Daze, Right On, Every Tongue Confess, Sheddin, Avenue Q—2011 Suzi Bass Award for Outstanding Music Director, Madeline's Christmas, Three Sistahs, The Thing About Men, Cafe Puttanesca, Uprising, Toxic Avenger, Blackberry Daze; Theatrical Outfit 5 Guys Named Moe, 110 In The Shade, Big Fish, A Little Princess, Gift of the Magi: Big River— 2009 Suzi Bass Award for Outstanding Music Director, Gee's Bend, Waiting To Be Invited, Ain't Misbehavin', Travellin' Black (playwright/ composer);Fabrefaction Urinetown; True Colors Spunk; Trey Anthony's Da Kink in my Hair; Alliance Theatre By the Way Velma Stark, Jesus Christ Super Star Gospel, Jacques Brel, Avenue X, Cinderella and Fella (composer), Jungle Book, the Wizard of Oz; Theatre In The Square His Eye Is On The Sparrow, Mahalia, The Blue Door; The New American Shakespeare Tavern Hamlet the Musical, Irma Vep, Cabaret, The Fantasticks; The New Jomandi Ain't Misbehavin'; Synchronicity/ Aurora Theatre Petit Rouge; Synchronicity Fancy Nancy, Three Little Birds; Youth Ensemble of Atlanta Endangered Species, Colors of Love, Urban Holiday Soup; Jomandi Productions Josephine Live, El Hajj Malik, Queen of the Blues, Dunbar's Fantasy; Center for Puppetry Arts Tall Tales, Ruth and the Green Book, Brer Rabbit; Georgia Ensemble Theatre Once On This Island, 9 to 5 The Musical, Bullets Over Broadway.
She has performed as well as composed works featured at Metro Stage, Alexandria VA; Lorraine Hansberry Theatre, San Francisco, CA; The Guild Theatre, Sacramento CA, The San Diego Repertory Theatre, San Diego, CA, The Ensemble Theatre, Houston TX. She has MD'd musicals at Georgia State University, Clayton State University and Clark/Atlanta University, Tri Cities High School and Woodward Academy.
S. Renee Clark
Click Image for Bio