As part of our 2021-22 Season – "Go Back And Get It" – True Colors Theatre will be expanding its work of amplifying Black Voices by increasing the reach of established Black Artists nationally and commissioning new works from emerging Black Artists locally.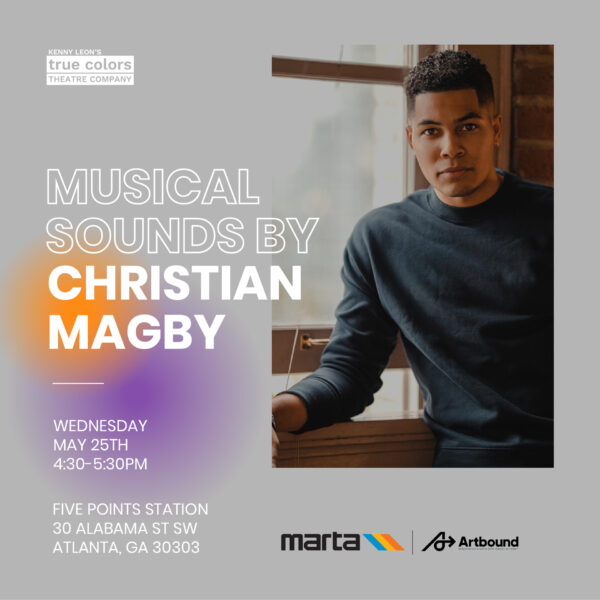 MUSICAL SOUNDS
By Christian Magby
Date: Wednesday, May 25th, 4:30-5:30pm
Location: The performance will be located on the concourse lobby level of MARTA's Five Points Station (30 Alabama St SW, Atlanta, GA 30303).
Musical Sounds by Christian Magby will feature some of the most loved songs of musical theatre, presented by composer and actor Christian Magby.
FANNIE
The Music and Life of Fannie Lou Hamer
Dates: June 14th – July 10th, 2022
Playwright: Cheryl L. West
Fannie Lou Hamer was the baby of her family, who were sharecroppers with 19 children before her. After working on plantations for most of her adult life, she joined the Civil Rights movement. Three years after attending a rally, she co-founded a new political party to advocate for Black voting rights. Involuntarily sterilized, robbed of her possessions, and beaten in jail, Fannie Lou Hamer was not deterred. This play with music has a cast of one, in recognition of the sheer power of Fannie Lou Hamer's will.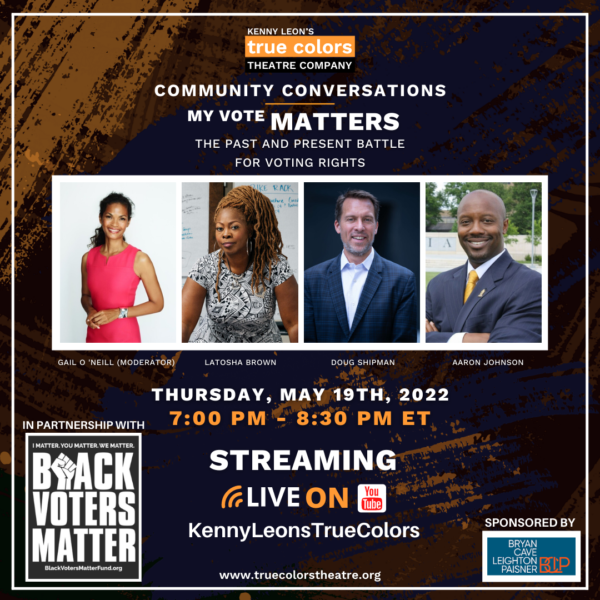 MY VOTE MATTERS
The Past and Present Battle for Voting Rights
Date: Thursday, May 19th, 2022
Time: 7:00 – 8:30PM ET
As Georgians, and particularly Black Georgians, find their access to the ballot facing heated attacks, many are reminded of the sacrifices that Fannie Lou Hamer and other brave citizens made to secure the right to vote. This timely Community Conversation will serve as a reminder of the past battles to ensure that all of Georgia's citizens have equal access to participate in our democracy, as well as the mountain we must still overcome today.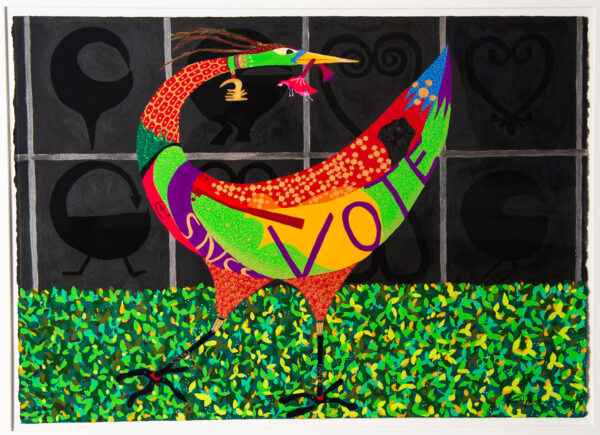 SANKOFA SEASONS
"Go Back and Get It"
Inspired by the legacies of foundational Black theaters and their trailblazing leaders, True Colors seeks to continue in their legacies as we prepare to positively affect the future of the American Theatre. Over the next three years, True Colors is committing to revisiting their histories and uplifting the Black storytellers that have guided us to this moment. Similarly, we commit to birthing new Black narratives that will have a lasting impact on the way future communities understand and celebrate themselves. This idea, returning to retrieve information from our past, is best understood in the concept of Sankofa.
About
TRUE COLORS THEATRE COMPANY
True Colors Theatre Company is a nonprofit regional theater company based in Atlanta, GA. Our mission is to celebrate the rich tradition of Black storytelling while giving voice to bold artists from all cultures. We add dimension and relevance to our work on the stage through active community events and education programming. The vision of Artistic Director Jamil Jude is for the company to thrive at the intersection of artistic excellence and civic engagement.