As part of our 2021-22 Season – "Go Back And Get It" – True Colors Theatre will be expanding its work of amplifying Black Voices by increasing the reach of established Black Artists nationally and commissioning new works from emerging Black Artists locally.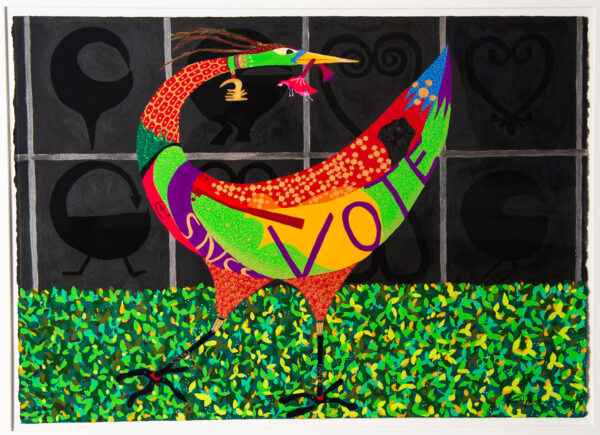 SANKOFA SEASONS
"Go Back and Get It"
Inspired by the legacies of foundational Black theaters and their trailblazing leaders, True Colors seeks to continue in their legacies as we prepare to positively affect the future of the American Theatre. Over the next three years, True Colors is committing to revisiting their histories and uplifting the Black storytellers that have guided us to this moment. Similarly, we commit to birthing new Black narratives that will have a lasting impact on the way future communities understand and celebrate themselves. This idea, returning to retrieve information from our past, is best understood in the concept of Sankofa.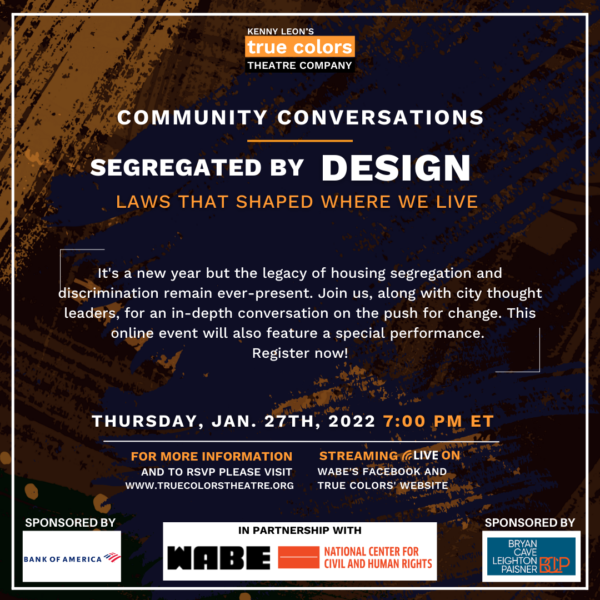 SEGREGATED BY DESIGN
Laws That Shaped Where We Live
Date: Thursday, January 27th, 2022
Time: 7:00 PM ET
In partnership with WABE and the National Center for Civil and Human Rights, we will kick off 2022 with an important Community Conversation, titled "Segregated by Design: Laws That Shaped Where We Live." The discussion will explore issues around Segregated by Design, an award-winning short film based on Richard Rothstein's The Color of Law. In the book, Rothstein reveals how laws and policy decisions made by local, state, and federal governments promoted discriminatory patterns in housing that continue today.
About
TRUE COLORS THEATRE COMPANY
True Colors Theatre Company is a nonprofit regional theater company based in Atlanta, GA. Our mission is to celebrate the rich tradition of Black storytelling while giving voice to bold artists from all cultures. We add dimension and relevance to our work on the stage through active community events and education programming. The vision of Artistic Director Jamil Jude is for the company to thrive at the intersection of artistic excellence and civic engagement.