Upcoming True Colors Productions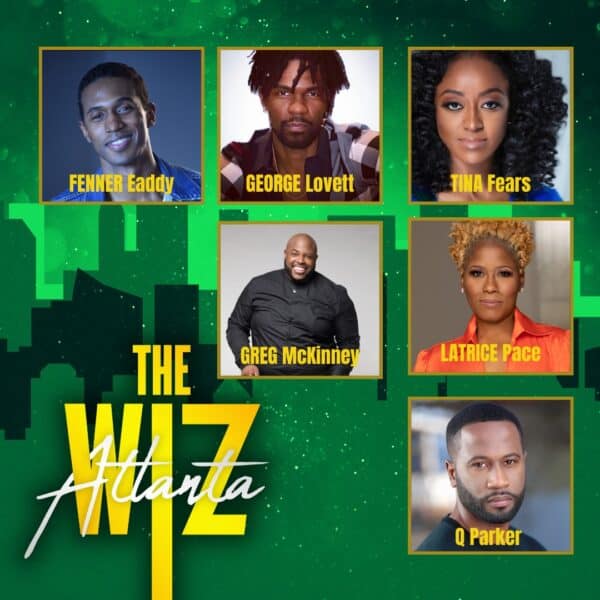 Directed by Brian Jordan, Jr., star of Tyler Perry's Sistas on BET, and brought to life by an all-local cast and creative team, this "lemon pepper Wiz" is uniquely Atlantan. Elements of the ATL will be present throughout the show–in costumes, sets, projections, and more.
In this 20th Anniversary season of "Reclaiming Ours," True Colors reimagines its past productions of The Wiz, which featured all-youth casts, with a multigenerational cast of talented actors, singers, and dancers.
Bring the whole family to experience The Wiz as only Atlanta's own True Colors can do it.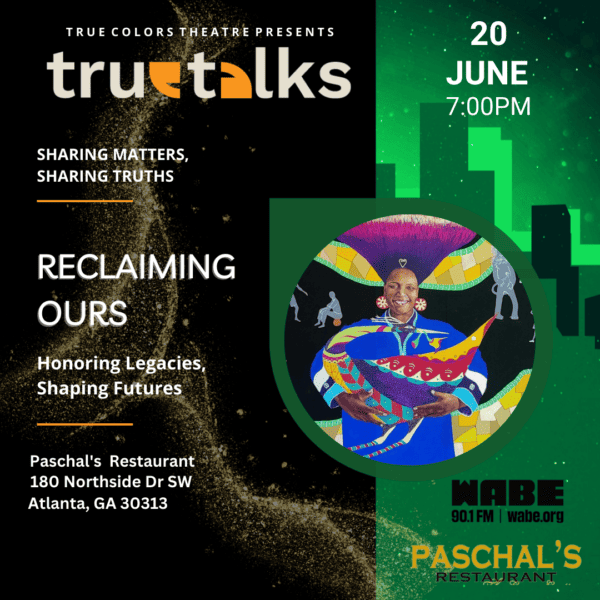 Reclaiming Ours
Honoring Legacies, Shaping Futures

Date: Tuesday, June 20th, 2023
Time: 7:00pm
Address: Paschal's Restaurant
180 Northside Drive SW, Atlanta, GA 30313

In celebration of True Color's 20th anniversary, WABE's 75th anniversary, and Paschal's 75th anniversary, these staples of Atlanta invite you to come out for a can't-miss True Talk: "Reclaiming Ours: Honoring Legacies, Shaping Futures." This special event will feature can't-miss performances by True Colors' cast of The Wiz, so don't miss it!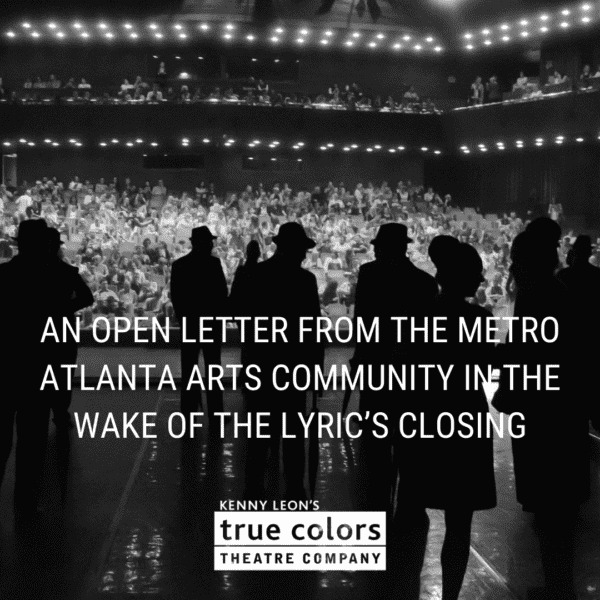 An Open Letter from the Metro Atlanta Arts Community in the Wake of the Lyric's Closing
On Tuesday, March 7th, we were devastated to hear that the Atlanta Lyric Theatre has shut down after 42 seasons. Not only is its closing a loss for our vibrant industry, it is also an indicator that if left unchecked, the crisis in the theatre and arts sectors caused by the COVID-19 shutdowns will continue to ravage our community.
Arts and theatre companies across the country are at an inflection point. Now is the time to act to ensure theatre and the arts stay at the center of Metro Atlanta communities.
"Reclaiming Ours"
The Sankofa Seasons
"Reclaiming Ours", the theme for True Colors' 20th Anniversary Season, speaks to the accomplishments of the past that have made True Colors what we are today – a leading regional theatre that centers Black artistic expression and that creates space for honest dialogue on issues that affect our human community.