As part of our 2021-22 Season – "Go Back And Get It" – True Colors Theatre will be expanding its work of amplifying Black Voices by increasing the reach of established Black Artists nationally and commissioning new works from emerging Black Artists locally.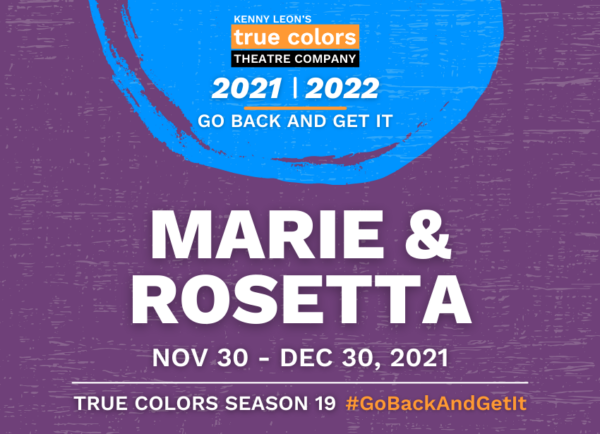 MARIE AND ROSETTA
November 30th – December 30th, 2021
Written by George Brant
Directed by Andrea Frye
Music Direction by S. Renee Clark
To kick off our "Go Back and Get It" season and celebrate our return to stage, we proudly present Marie and Rosetta. Belatedly acknowledged as the Godmother of Rock 'n Roll, Sister Rosetta Tharpe shattered every barrier that she faced as she made her mark on the music world. Marie and Rosetta chronicles her journey with young gospel singer Marie Knight, whom she recruited away from Mahalia Jackson.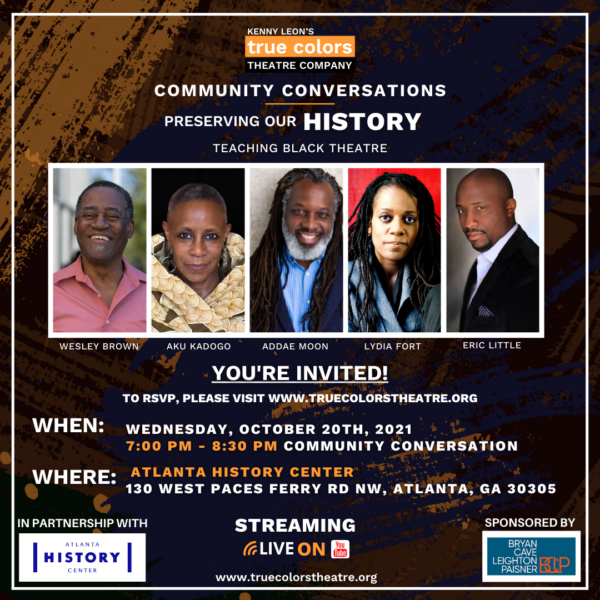 PRESERVING OUR HISTORY
Teaching Black Theatre
Date: Wednesday, October 20th, 2021
Time: 7:00-8:30pm
Location: Atlanta History Center
True Colors is proud to present "Preserving Our History: Teaching Black Theatre." Presented in partnership with the Atlanta History Center, this Community Conversation will feature leading theatre educators as they discuss the joys and challenges of teaching Black stories and performance at both historically Black and predominantly white institutions of higher learning.
About
TRUE COLORS THEATRE COMPANY
True Colors Theatre Company is a nonprofit regional theater company based in Atlanta, GA. Our mission is to celebrate the rich tradition of Black storytelling while giving voice to bold artists from all cultures. We add dimension and relevance to our work on the stage through active community events and education programming. The vision of Artistic Director Jamil Jude is for the company to thrive at the intersection of artistic excellence and civic engagement.