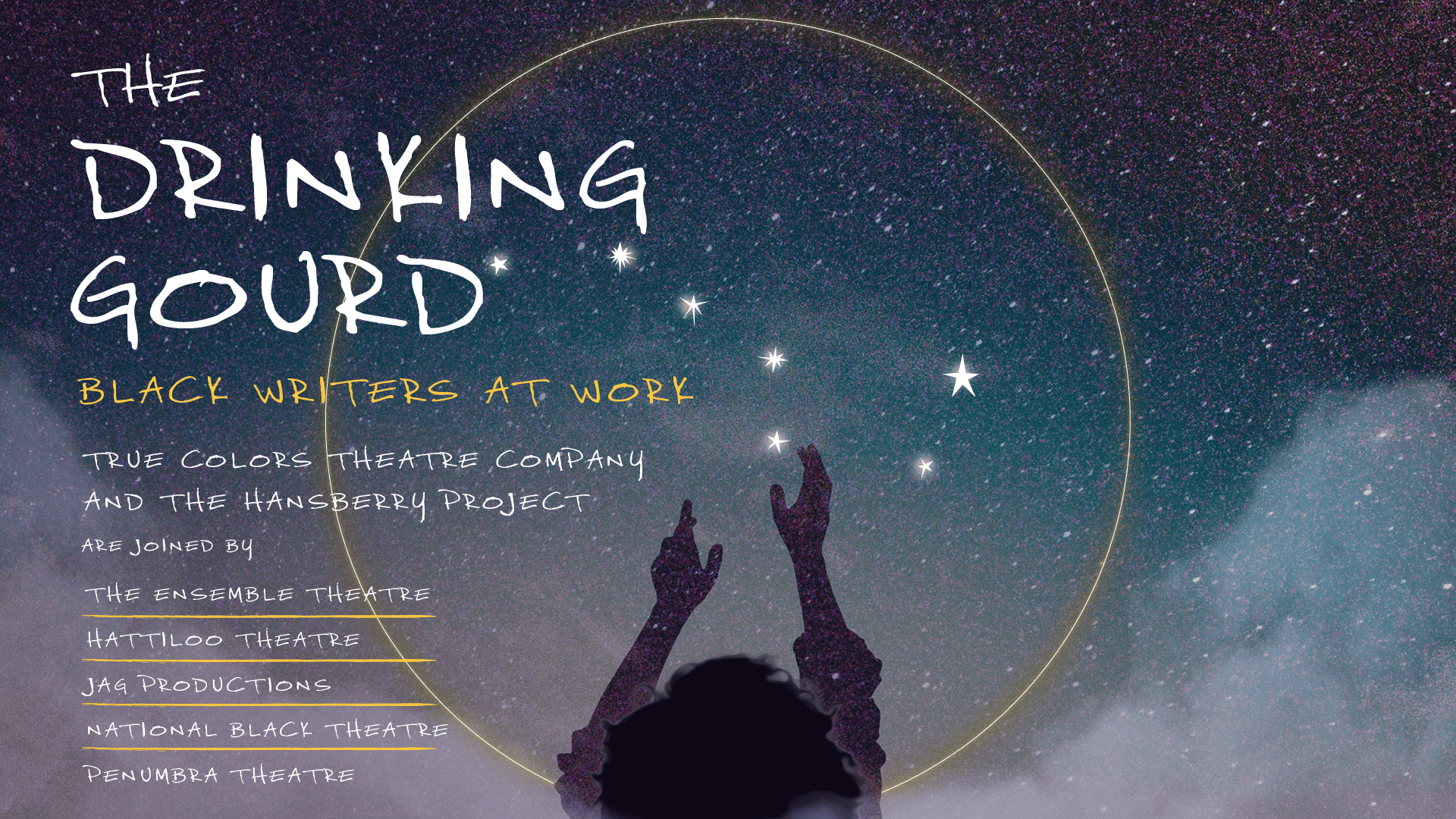 True Colors Theatre Company and The Hansberry Project announce the pilot year of The Drinking Gourd: Black Writers at Work, a new play program that will create a network of Black theatres linked in the shared goal to co-commission, co-develop, and co-premiere the work of Black artists across the country. Jamil Jude, Artistic Director at True Colors, conceived of the idea in response to the dearth of Black work being produced on the American Theatre stage. This partnership with the Seattle-based Hansberry Project is the first step in engaging Black theatre companies from across North America to address this gap.
Hansberry Project Director Valerie Curtis Newton, who provided the name for this program, describes it as a way to "create a space where the entire community can be enriched by the voices of professional Black artists, reflecting autonomous concerns, investigations, dreams, and artistic expression." Jude concurs, "True Colors' mission challenges us to connect our audience with leading and emerging voices in American theatre today who are illuminating the experiences of Black people and telling bold stories that grow from the African diaspora. The Drinking Gourd allows True Colors to search out and support Black voices through a national network that will uplift more Black voices and nurture their stories within Black theatres."
PROTESTS, PLANS, AND RED VELVET BROWNIES
Written By: Addae Moon
Directed By: Danielle Deadwyler
Cast: Asia Rogers, Ashley N. Hildreth, Tonia Jackson, Ricardy Fabre
Premiers: June 11th, 7:30 pm (YouTube Live)
Watch on YouTube: June 11th – 20th
Synopsis: When the pandemic uprooted her carefully considered 5-year plan, Tiffany Carter sought refuge in the protests movement for Black Lives. On the afternoon of one of the largest rallies in Atlanta, Tiffany is forced to embrace more change as her home pregnancy test shows a line. Buoyed by her marketing executive-cum-bartender roommate and her pot-brownie loving mother, Tiffany begins to see that the best moments in life are sometimes the most random. Atlantan writer Addae Moon created this comedic response to the uncertainty of the world around him in the days of COVID and continued racial injustice.
RENT PARTY PLAY
Written By: Valerie Curtis-Newton
Premieres: Saturday, June 12th at 7:00pm Pacific Time (10:00pm Eastern Time)
Synopsis: The spirit of Bessie Palmer has come back from the dead to get her earthly house in order. She can't connect with her husband Ray on the other side until her children get themselves sorted out. As her family gathers bail money to free her activist son-in-law, old patterns and grudges get in the way. Bessie meddles and pushes the entire family to come together to support the cause – uniting a house divided.
This reading is part of the Hue festival. Find out more about the Hue Festival here.