"All Good in the Neighborhood"
A Concert Celebration of Mattie Freeland Park Opening
True Colors is proud to present "All Good in the Neighborhood," a special outdoor concert in partnership with the Friends of Mattie Freeland Park group to celebrate the park's official opening.
The park sits in the historic English Avenue neighborhood of Atlanta that has seen a number of ups and down over the decades, but Ms. Mattie Freeland, lovingly known as "Mother Mattie," had a vision for a park in which all could gather. This park is named in memory of her Mother Mattie's legacy.
This fun-filled, family friendly concert will feature jazzy musical sounds by the Brenda Nicole Moorer Band and original monologues, performed by Durrell Lyons and Brittany Deneen, inspired by the stories of current and former residents.
This is a free outdoor event. Seating will not be provided so bring a lawn chair to get comfy and enjoy the show!
For more information about the park and to learn about Mattie Freeland's story, check out www.mattiefreelandpark.org.
When: Sunday, November 20th, 2:00pm-3:15pm
Where: Mattie Freeland Park (The closest physical address of the park is: 612 Echo Street NW, Atlanta, GA 30318)
Due to limited parking immediately surrounding the park, please park at nearby New Life Covenant Church. After parking, follow this map for a brief walk to the park.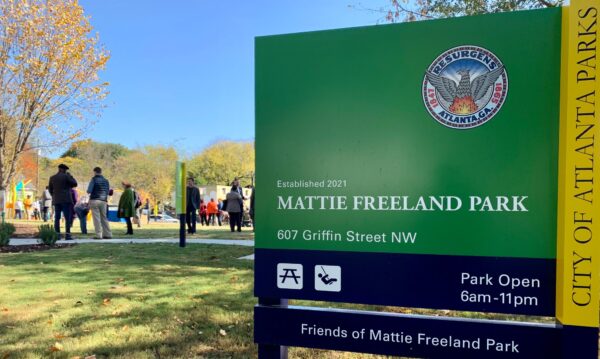 Parking Address:
New Life Covenant Church
575 Travis St. NW
Atlanta, GA 30318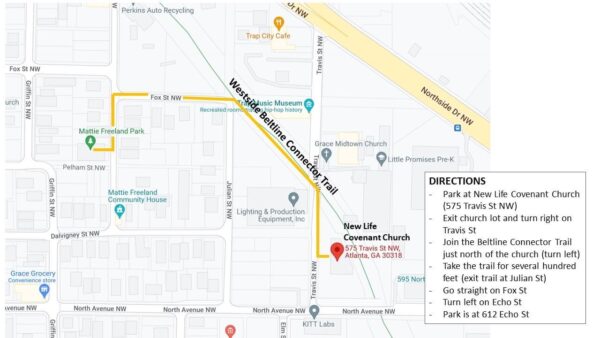 About Brenda Nicole Moorer Band:
Known for her distinctive vocal quality and genre-bending jazz, Brenda Nicole Moorer is an Atlanta based vocalist, songwriter, composer, and actor. Since making her debut with her 2011 album "Songbird" she has experimented with musical boundaries, exploring everything from jazz to traditional folk, striving for authentic voice and expression in a melting pot of sound. Moorer has shared stages with a variety of jazz legends including Christian McBride, Booker T Jones, Roy Ayers, and Incognito. She headlined the next generation stage at the Atlanta Jazz Festival, the indie stage at Capital Jazz Festival, High Museum of Art, and Good Day Atlanta. Moorer is the winner of Creative Loafing's Best Soul & Jazz vocalist award and the National Black Arts Festival NEXT UP award for music. Her latest album, MARROW, was released on Ropeadope Records to great critical reviews. Music opened the doors Moorer's acting career and has appeared as a vocalist in tv shows "Staircase" on HBO, "Ordinary Joe" , "Greenleaf" and "Star" with Queen Latifah, and recently in a supporting role as Brenda Franklin in the official biopic of Aretha Franklin "RESPECT." She is a graduate of SCAD's Master of Arts Program, an Arts Leader of Metro Atlanta Alum, a South Arts Jazz Roads Grant Winner, and a Georgia Center for Nonprofit High Potential Diverse Leaders Alum.
About Durrell Lyons:
Durrell Lyons comes from a humbling background in the small town of Wichita Falls, Texas. As a writer, spoken word artist, and actor he is characterized by a fearless approach to art, and an unapologetic delivery. He's well known not only for his unfiltered expression, but also his charismatic presence. As an actor, he is mostly known for his recurring role in 'Tyler Perry's The Haves and Have Nots', a guest starring role in the Tupac Shakur biopic 'All Eyez On Me', and most recently a co-starring role in the 5th season of 'The Resident.'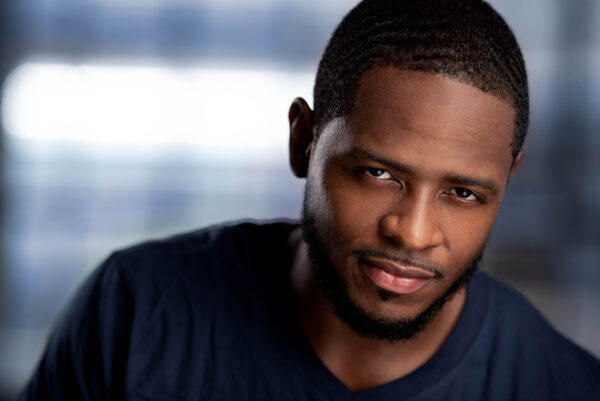 FB: @durrelllyonsperforms
IG: @durrelllyonsperforms
TW: @DurrellLyons
About Brittany Deneen:
Brittany Deneen is honored to participate in the celebration of the Mattie Freeland Park! Around Atlanta, you've seen Brittany as Nana in School Girls; Or the African Mean Girls Play at True Colors. Her other recent credits include Nina in Sunset Baby at Actor's Express and Claudia in The Bluest Eye at Synchronicity Theatre. When Brittany is not on stage, she can be found with her dogs Paisley and Blue. She wishes to thank her family and friends for their unwavering support and God for everything else!
Social: @brittanyy_deneen
Our Partner:
Friends of Mattie Freeland Park