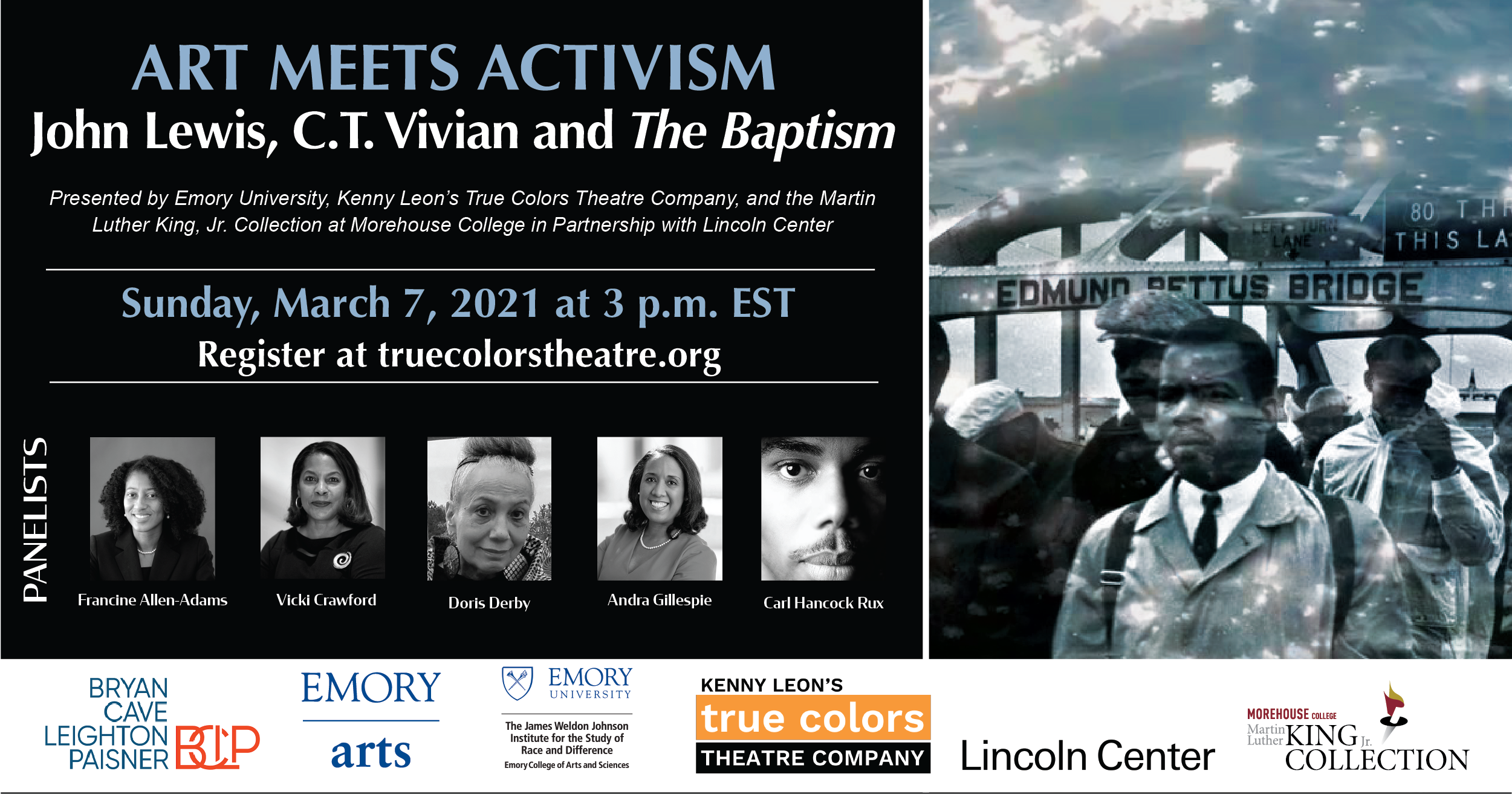 Art Meets Activism:
John Lewis, C.T. Vivian and The Baptism
A special event commemorating the 56th anniversary of the Civil Rights Movement's Bloody Sunday
Sunday, March 7, 2021, 3:00-4:30PM
Location: Streaming Live
Join us for Art Meets Activism: John Lewis, C.T. Vivian, and The Baptism, a special event commemorating the 56th anniversary of the Civil Rights Movement's Bloody Sunday and the critical role of youth and art in the movement. Presented by Emory University, Kenny Leon's True Colors Theatre Company, and the Martin Luther King, Jr. Collection at Morehouse College in partnership with Lincoln Center, this event will feature a film screening of The Baptism, a visual poem by Carl Hancock Rux and Carrie Mae Weems, with a panel conversation of distinguished scholars, activists and artists, followed by a Q and A.
The Baptism visual poem and interview with Carl Hancock Rux conducted by Carrie Mae Weems were commissioned by and are presented courtesy of Lincoln Center for the Performing Arts.
For more information about Lincoln Center, subscribe to the email list here or visit lincolncenter.org.
Our Panelists: