National August Wilson Monologue Competition
The National August Wilson Monologue Competition was a celebration of the words of the playwright August Wilson, inspiring high school students to find and express themselves through theatre:
"Theatre can do that. It can disseminate ideas, it can educate even the miseducated, because it is art – and all art reaches across that divide that makes order our of chaos, and embraces the truth that overwhelms with its presence, and connects man to something larger than himself and his imagination."
– August Wilson, "The Ground on Which I Stand"
The National August Wilson Monologue Competition was founded in 2007 by True Colors Artistic Director Emeritus Kenny Leon and then-Associate Artistic Director Todd Kreidler. Kenny and Todd, both of whom worked very closely with August Wilson, conceived of the program to honor his legacy and to ensure that his work remained alive across the generations. Working along side Dr. Shondrika Moss Bouldin, former Director of Education, Kenny and Todd initially introduced the program into one school in Atlanta. The program has since grown to include nineteen regions, including Atlanta (GA), Boston (MA), Buffalo (NY), Chicago (IL), Dallas (TX), E. Lansing (MI)*, Greensboro (NC), Hampton Roads (VA), Las Vegas (NV), Los Angeles (CA), Maryland*, Milwaukee (WI), New Haven (CT), New York (NY), Pittsburgh (PA), Portland (OR), San Diego (CA), Seattle (WA), and Urbana-Champaign (IL)*.
2021 Winners
14TH ANNUAL AUGUST WILSON MONOLOGUE COMPETITION NATIONAL FINALS
HELD VIRTUALLY ON MAY 3, 2021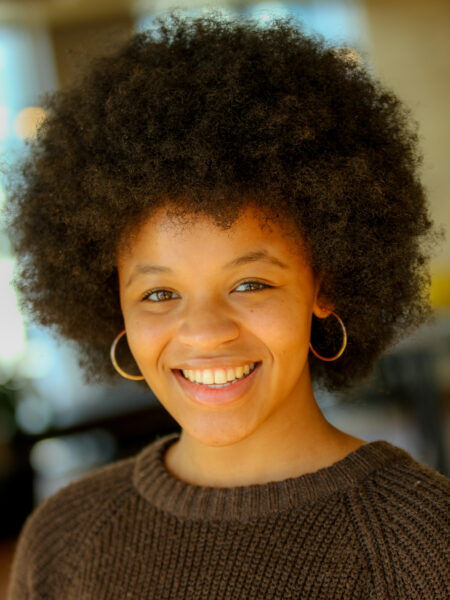 Tayloria Merricks
First Place
Atlanta, GA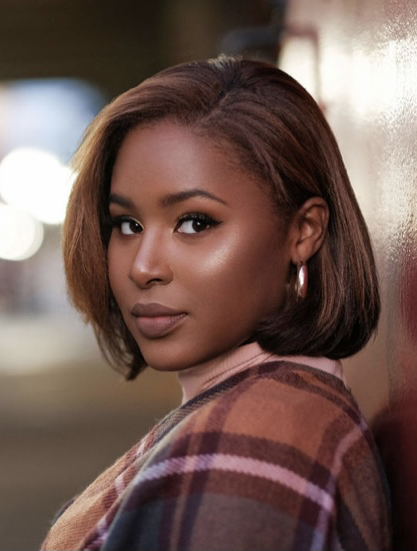 Taylor Jackson
Second Place
Atlanta, GA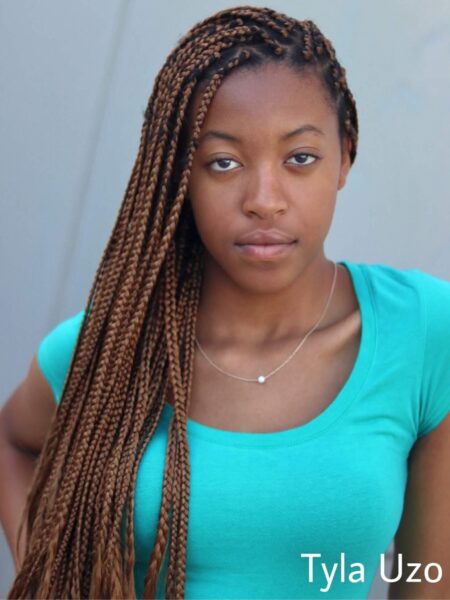 Tyla Uzo
Third Place
Los Angeles, CA
2021 Judges
14TH ANNUAL AUGUST WILSON MONOLOGUE COMPETITION NATIONAL FINALS
Tony Award-winner Joaquina Kalukango, who won the first annual August Wilson Monologue competition in 2007
Jason Dirden, known for his work in Greenleaf and in Robin Roberts presents: Mahalia
Five-time AWMC judge James A. Williams
Tony Award-winner Tonya Pinkins, the writer, director, producer and star of award-winning feature film Red Pill
Seret Scott, accomplished director, playwright and actress, appearing in regional theatres, on Broadway, and on television
2021 Virtual Panels
The weekend before the competition, regional finalists attended virtual panel discussions and workshops with industry professionals and award-winning playwrights, actors and designers, including Tony Award-winners Clint Ramos, Ruben Santiago-Hudson and Phylicia Rashad, and esteemed designers David Gallo, Xavier Pierce, Allen Lee Hughes and Dwight Andrews.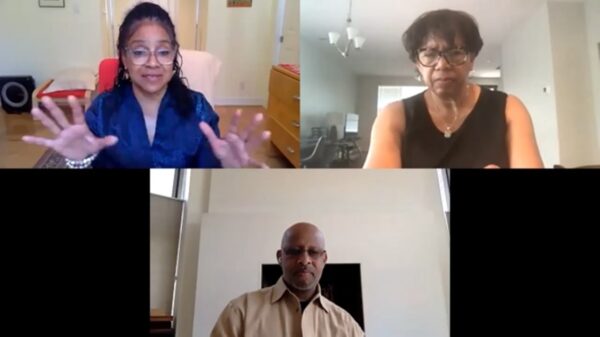 August Wilson in the 21st Century
Ms. Phylicia Rashad, Mr. Ruben Santiago-Hudson, Dr. Sandra Shannon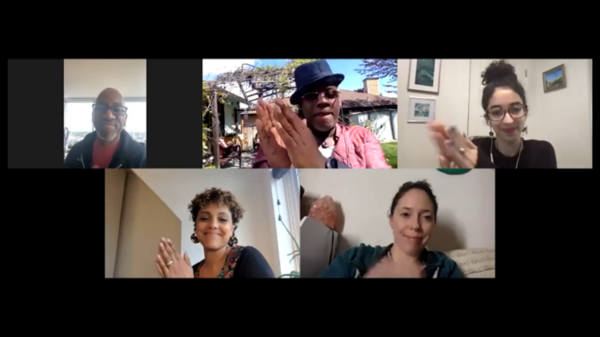 Digital Playmaking: Theatre in the Time of COVID
Robert Barry Fleming, Steven Sapp, Amelia Acosta Powell, Weyni Mengesha, Lindsay Allbaugh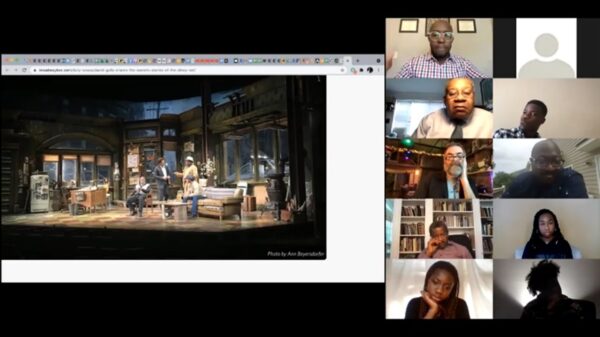 Wilson Designers: Creating Wilson's World
Allen Lee Hughes, David Gallo, Xavier Pierce, Dwight Andrews
Playwriting for the 21st Century
Addae Moon, Gethsemane Herron-Coward, Kirsten Greenidge
AWMC History
Dr. Shondrika Moss-Bouldin, Todd Kreidler
Art as Activism
Jhanaë Bonnick, Sasha Maya Ada Davis, Deborah Wagnon, Susy PetchEam
Choosing a College
Benard Cummings, Leayne Dempsey, Miller Lucky, Tyler Bey, Clint Ramos, Trajan Clayton, Sydney Oshuna, Cassidy Huff