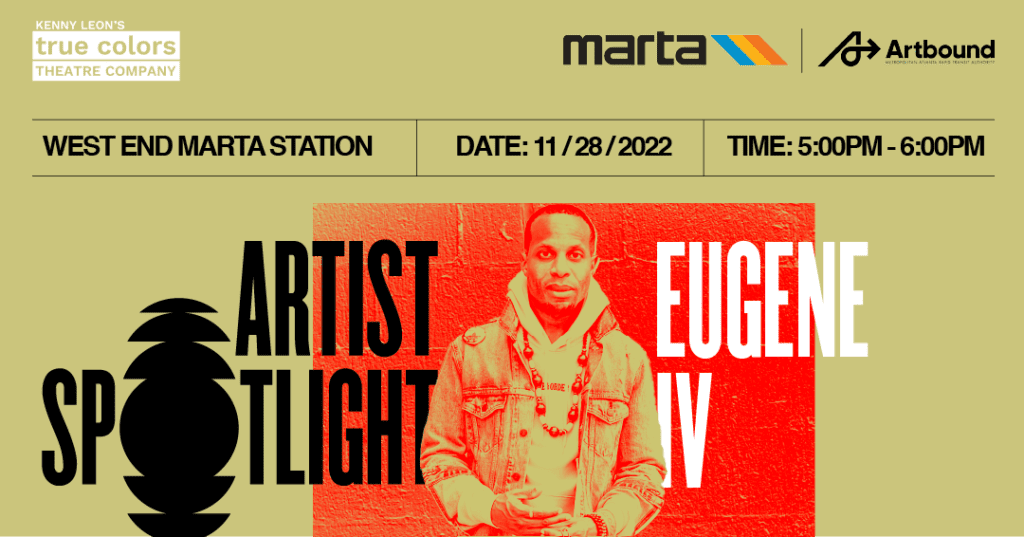 Eugene IV Live at MARTA
True Colors returns to MARTA with a bang: the indomitable Eugene IV! Joined by a hard-hitting rhythm section, this dynamic and much-adored artist of Atlanta's stages will bring some of his favorite sounds to MARTA's West End Station.
You don't want to miss this one-time-only performance, so mark your calendar now!
When: Monday, Nov. 28th, 5pm-6pm
Where: MARTA West End Station
680 Lee St. SW, Atlanta, GA 30310
Access: Just swipe your MARTA Breeze card to enter the faregate!
Our Partner: