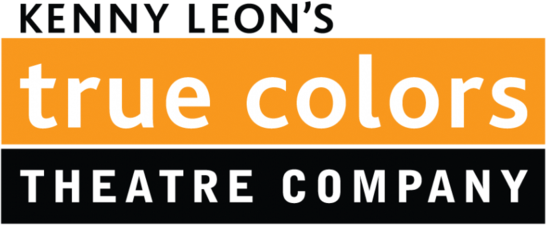 KENNY LEON'S TRUE COLORS THEATRE COMPANY AND THEATRICAL RIGHTS WORLDWIDE ANNOUNCE PARTNERSHIP IN SUPPORT OF NEW NATIONAL MONOLOGUE COMPETITION
ATLANTA (AUGUST 26th, 2021) – Kenny Leon's True Colors Theatre Company and Theatrical Rights Worldwide (TRW) today announced a partnership to support the Next Narrative Monologue CompetitionTM, a new, national True Colors program for high school students that will feature the works of a host of 21st Century Black playwrights.
Under the agreement, which will dramatically extend the anticipated reach of the Next Narrative Monologue Competition, TRW will create and publish both a digital/electronic book and a printed book featuring the monologues available to the student participants in the competition. True Colors, TRW and the playwrights will share in the revenues from the books.
"The partnership with TRW will have a significant role in helping to further True Colors' mission of celebrating the rich tradition of Black storytelling while giving voice to bold artists of all cultures," said True Colors' Artistic Director Jamil Jude. "The aim of the monologues is to engage students in artful explorations of 21st Century themes and instilling confidence in each to find their voice while providing them access to the work of living playwrights."
"We are thrilled to join with Theatrical Rights Worldwide to elevate the Next Narrative Monologue Competition into a 21st Century theater program integrating digital technologies and leveraging TRW's extensive industry relationships that will help make more people aware of the program and the incredible talent of our young participants," said True Colors' Managing Director Chandra Stephens-Albright.
"We are honored to be selected by True Colors Theatre Company to partner in their launch of the Next Narrative Monologue Competition celebrating the artistry, creativity and vision of Black playwrights," said TRW Owner and CEO Steve Spiegel. "This amazing and important initiative will foster a nationwide examination and discovery of Black storytelling and the limitless impact and lasting effect it has on high school students. As TRW grows our newly-established play division, we cherish embarking upon this journey with True Colors Theatre Company and the wonderful array of Black playwrights, themes and storytelling the Next Narrative Monologue Competition provides."
"We're looking forward to bringing these monologues to the marketplace from some of the best Black playwrights of the 21st century, telling our cultural truths about our community from our own perspective," said TRWPlays Executive Director Lysna Marzani.
Launching this fall, the Next Narrative Monologue Competition will give high school students across the country and the broader public exposure to some of the country's most notable contemporary Black playwrights. A number of theater groups across the country have expressed interest in the competition including Milwaukee Rep, Milwaukee; North Carolina Agricultural and Technical State University/Triad Stage, Greensboro, N.C.; and LEAP, New York City.
A number of well-known Black playwrights, including Robert O'Hara, Candrice Jones, Josh Wilder and James Tyler, have expressed interest in the competition. "What excites me about this new competition is that it will expand the canon of storytelling beyond traditional narratives and allow young people to explore language and voices that look, feel and sound like them," said O'Hara. "Black playwriting is vast and varied and deserves to be celebrated and witnessed."
Free to student participants, the program serves high school students in grades 9 – 12. Each participating region holds three rounds of competition – preliminaries, semi-finals and finals – with the top two winners of each region's finals going on to compete in the national finals in New York City.
The all-expense paid trip to New York includes workshops and master classes for the finalists with theatre professionals, a trip to a Broadway show, and the opportunity to perform on stage at a prominent New York City theatre. The top three national winners will receive cash scholarships.
About Kenny Leon's True Colors Theatre Company
Kenny Leon's True Colors Theatre Company is a nonprofit regional theater company based in Atlanta, GA. True Colors Theatre Company's mission is to celebrate the rich tradition of Black storytelling while giving voice to bold artists from all cultures. We add dimension and relevance to our work on the stage through community events and education programming. The vision of Artistic Director Jamil Jude is for the company to "thrive at the intersection of artistic excellence and civic engagement." For more information on True Colors, visit www.truecolorstheatre.org.
About TRW
TRW was founded by Owner/CEO Steve Spiegel. Since opening our doors in October 2006, Theatrical Rights Worldwide (TRW) has been a company like no other; an innovative industry leader that thrives with every opportunity presented – where writers, educators, rightsholders, brand owners and theatre administrators are authentically engaged to balance the demands of art and commerce in a dynamic and ever-changing marketplace. Our catalogue of contemporary musicals includes Broadway and West End favorites, Off Broadway and Regional Theatre gems and a full line of school editions and youth theatre shows. Our family of musicals includes JERSEY BOYS, THE PROM, THE ADDAMS FAMILY, MONTY PYTHON'S SPAMALOT, ALL SHOOK UP, MILLION DOLLAR QUARTET, ON YOUR FEET, CURTAINS, GHOST THE MUSICAL, RING OF FIRE, MEMPHIS THE MUSICAL, THE COLOR PURPLE, BIG FISH and many more.