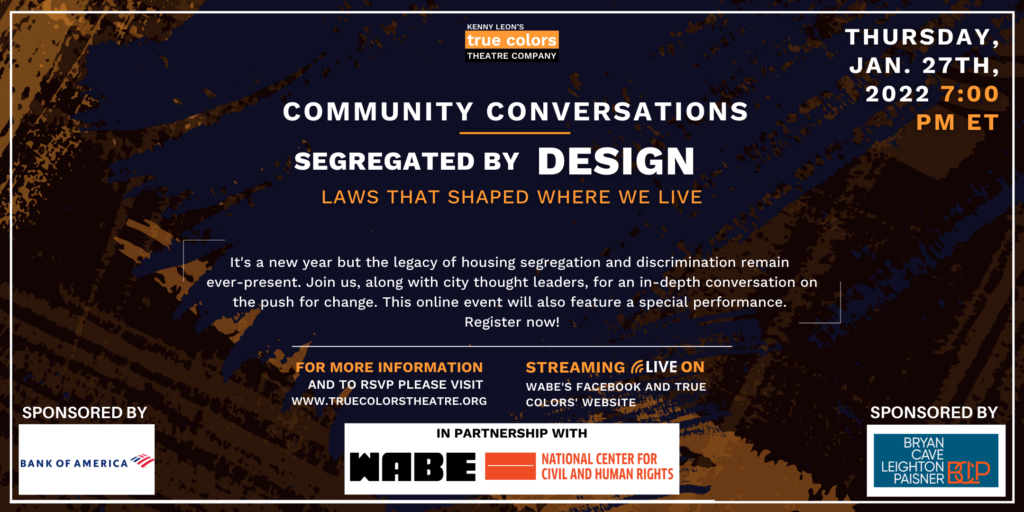 Segregated by Design:
Laws That Shaped Where We Live
An essential conversation in the true spirit of Sankofa
Thursday, January 27th, 2022, 7:00 PM ET
Location: WABE's Facebook and True Colors' website
Partners: WABE and the National Center for Civil and Human Rights
In partnership with WABE and the National Center for Civil and Human Rights, we will kick off 2022 with an important Community Conversation, titled "Segregated by Design: Laws That Shaped Where We Live." This is a live-streamed event that will be held Thursday, January 27 at 7 pm EST.
The discussion will explore issues around Segregated by Design, an award-winning short film based on Richard Rothstein's The Color of Law. In the book, Rothstein reveals how laws and policy decisions made by local, state, and federal governments promoted discriminatory patterns in housing that continue today.
Led by Dr. Calinda Lee, Head of Interpretation for the National Center for Civil and Human Rights, our distinguished panelists will further dive into housing discrimination issues and their sweeping effect on Atlanta communities. In conjunction with the theme, the event will also feature special performances by our amazing True Colors' artists!
Registration and Access: Although registration is not required to view the event, it is available for those who prefer email reminders. The event will be streamed live on WABE's Facebook and the True Colors website.
Our Sponsors: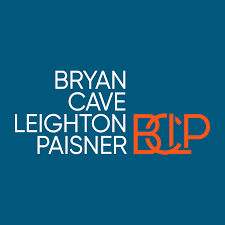 Our Partners: