Black Theatre and the Black Lives Matter Movement
January 23 @ 7:00 pm

-

8:30 pm
Black Theatre and the Black Lives Matter Movement
Date: Saturday, January 23, 2021
Time: 7:00PM-8:30PM
Location:
TCTC Facebook Live and YouTube Live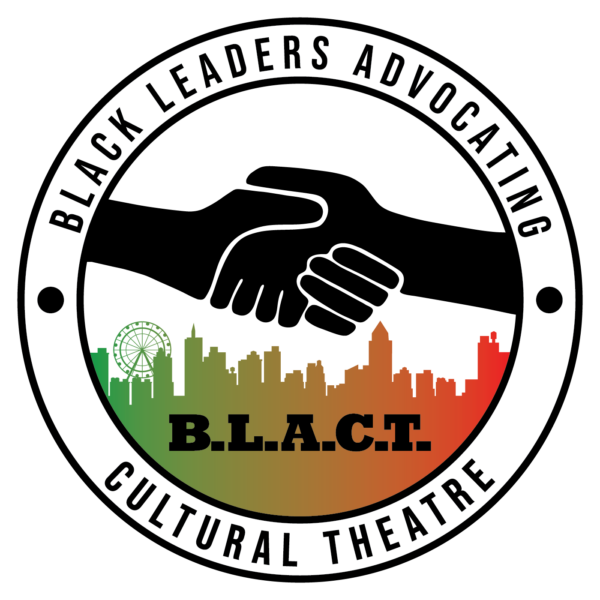 Presented in partnership with B.L.A.C.T ATL, Inc. (Black Leaders Advocating Cultural Theatre), Black Theatre and the Black Lives Matter Movement will center on the role of black theatre companies in shaping, influencing, and amplifying the Black Lives Matter movement, as well as the role that black theatre companies, such as New Federal Theatre and the Negro Ensemble Company, have historically played in giving a voice to civil rights and other black-related issues. Arts leader Vivian Phillips, Co-Founder of The Hansberry Project, will lead this timely Community Conversation, which is the kickoff for a new series of impactful events, called The Drinking Gourd, with The Hansberry Project.
The conversation will be streamed live through the True Colors Theatre Facebook page and YouTube Live.
Our Panelists: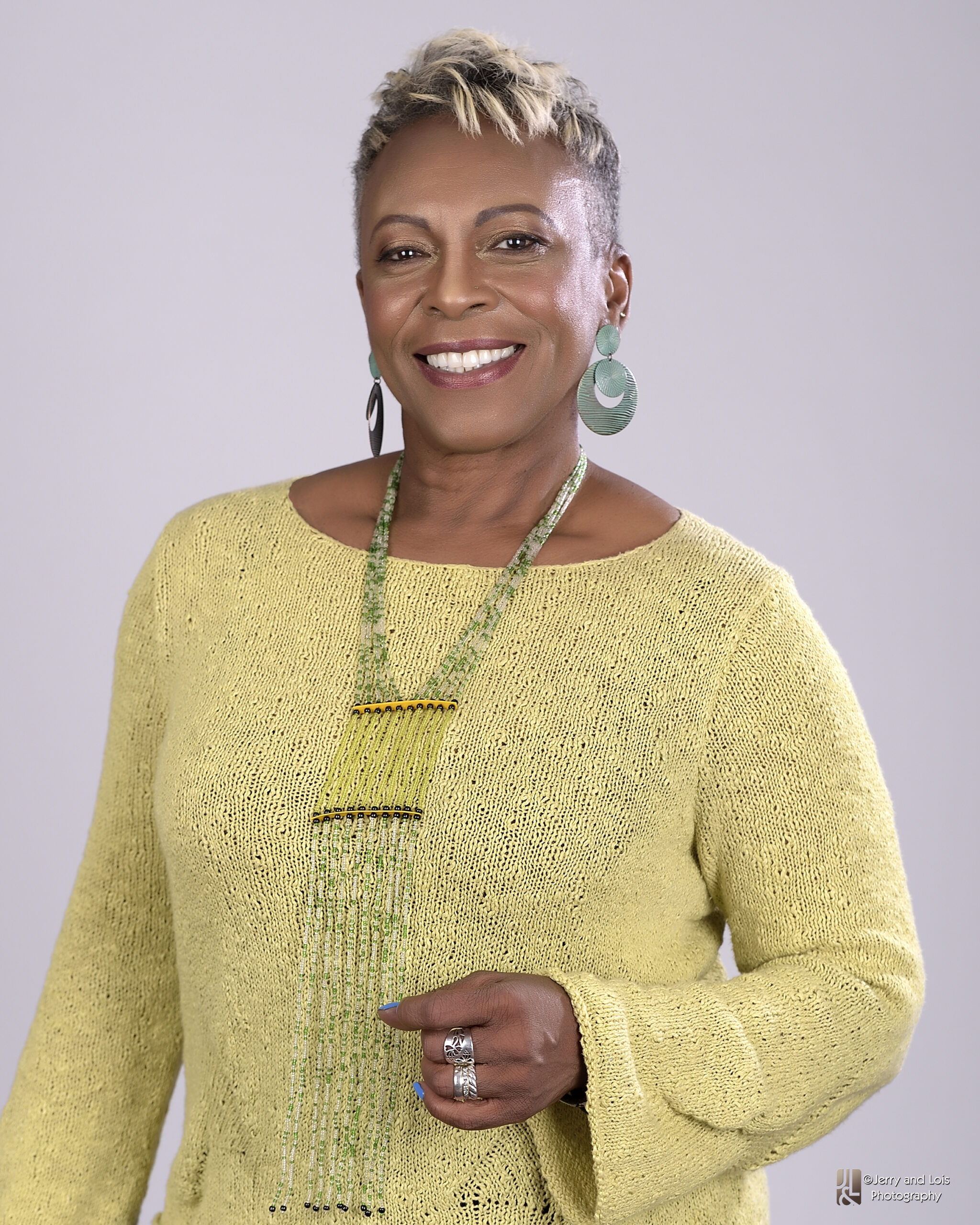 Vivian Phillips (Moderator)
Vivian Phillips is a Seattle-based communications professional and arts leader who with Valerie Curtis-Newton, co-founded The Hansberry Project in 2005, and served as Managing Director for the first 5 years of operation. She has produced theatre and led marketing efforts for Seattle presentations of Bring In Da Noise/Bring In Da Funk, FELA!, Dance Theatre of Harlem and Alvin Ailey American Dance Theatre. Vivian represented the Seattle Theatre Group to the Africa Contemporary Arts Consortium bringing African contemporary dance to Seattle for over 10 years. She regularly moderates live conversations and lists among the most notable – Congressman John Lewis, Gloria Steinem, Jesmyn Ward, Terry McMillan, Charles Johnson, Danny Glover, Alice Walker, Ta-Nehesi Coates and the parents of Trayvon Martin and Michael Brown. Vivian is a former Chair of the Seattle Arts Commission where she led efforts to secure increased municipal funding for attaining equity in the arts. She currently serves on the boards of KUOW Radio (local NPR affiliate), the University of Washington Foundation, and is the incoming Chair of 4Culture, the Martin Luther King, Jr. County cultural services agency.
*Bio Image by Jerry and Lois Photography
Vivian Phillips (Moderator)
Click Image for Bio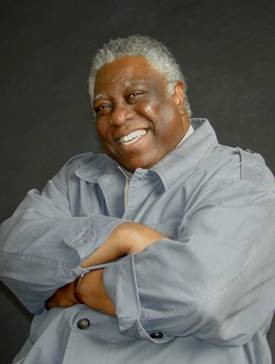 Woodie King, Jr.
Woodie King, Jr. founded New Federal Theatre in 1970. He began his professional career in 1965 as Cultural Arts Director for Mobilization for Youth. As Director of New Federal Theatre, Mr. King has produced over 400 plays by the most important writers in theatre, including LeRoi Jones' (Amiri Baraka) A Recent Killing, Ed Bullins' The Taking of Miss Janie (Drama Critics' Circle Award), J.E. Franklin's Drama Desk Award-winning Black Girl, Ntozake Shange's Tony-nominated For Colored Girls Who Have Considered Suicide When the Rainbow is Enuf, and David Henry Hwang's The Dance and the Railroad. Mr. King is an acclaimed director who has directed productions for regional theatres throughout the U.S. He directed Checkmates by Ron Milner for ETA Chicago, Inner City Cultural Center, Westwood Geffen Playhouse in Los Angeles (winner of the NAACP Image Award, Best Director), Jomandi Theatre in Atlanta, Waterfront Theatre San Francisco, Arena Stage in Washington, DC; and on Broadway starring Denzel Washington and Ruby Dee. Mr. King also directed James Weldon Johnson's adaptation of God's Trombone for the Shubert Theatre in Philadelphia, The Ford's Theatre in Washington, DC and New Federal Theatre in NYC. He has directed off-Broadway and in resident theatres. Mr. King is the recipient of the AUDELCO Award for Best Director for Robert Johnson: Trick the Devil by Bill Harris and Appear and Show Cause by Steve Taylor. A writer, editor, drama critic and teacher, Mr. King has taught at Yale University, Columbia University, Oberlin College, and Penn State University.
Mr. King is the recipient of an Obie Award for Sustained Achievement, and Honorary Doctorate in Humane Letters from Wayne State University, a Doctorate of Fine Arts from the College of Wooster, and a Doctorate of Humane Letters from John Jay College (CUNY), a Doctorate of Humane Letters from Lehman College. He was inducted into the American Theatre Hall of Fame in January, 2012; in 2013 he received the Edwin Booth Award; and in 2016, he received the Ida B. Wells Award from the National Conference of Black Writers.
Woodie King, Jr.
Click Image for Bio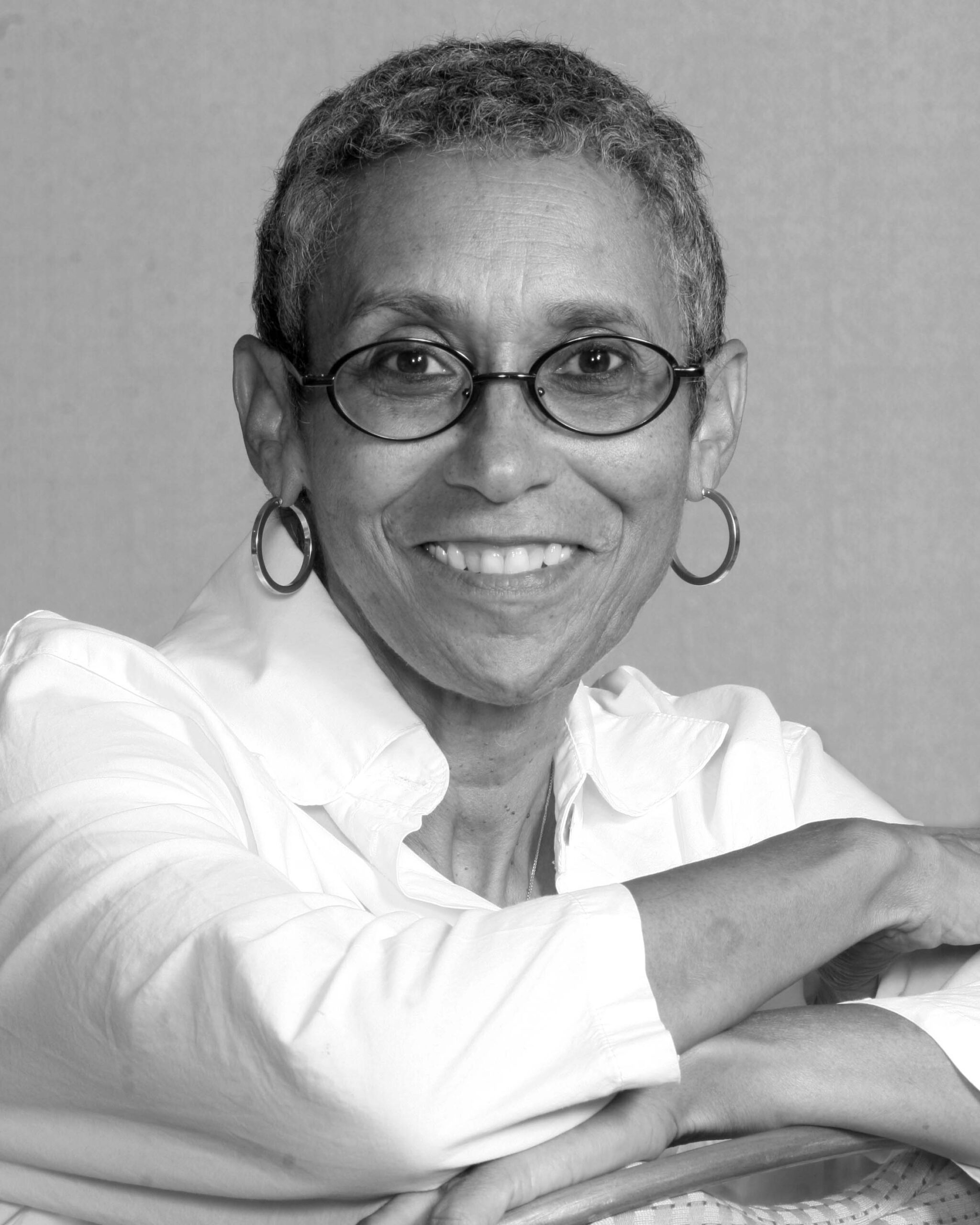 Stephanie S. Hughley
Stephanie S. Hughley is currently a Performing Arts Consultant specializing in relationship building and developing unique collaborative partnerships with public and private, for profit and non-profit individuals and organizations.
She began her career in the arts as a professional dancer and danced her way to New York in 1974 where she transitioned from dance into the theatrical community. Her work in the New York Theater and as a member of the Association of Theatrical Press Agents and Managers (ATPAM) included more than 20 years as a General and Company Manager for Broadway, off-Broadway, National and International Touring Companies. She worked in the offices of The Negro Ensemble Company (NEC), Iron Mountain Productions (Manny Azenberg), The NY Shakespeare Festival/Public Theater (Joseph Papp), Theatre Management Associates (Ashton Springer), and Urban Arts Corps (Vinnette Carroll), and managed many shows including: First Breeze of Summer, A Soldiers Play, Bubblin' Brown Sugar, A Lesson from Aloes, Guys & Dolls, Ain't Misbehavin', For Colored Girls…, Eubie, and Your Arms Too Short to Box with GOD, to name a few. In 1988 as the first Artistic Director, together with her team, conceptualized and created the National Black Arts Festival in Atlanta, GA and returned several years later to become the Festival's Executive Producer. In 1992, she became the Producer of Theater and Dance for the Cultural Olympiad of the Olympic Games in Atlanta, GA. From 1995-99 and again from 2009-2011 she was the Vice President of Programming for the New Jersey Performing Arts Center (NJPAC) and most recently served as Vice President of Education, Humanities, BAM Cinema & Cinématek at the Brooklyn Academy of Music (BAM).
Stephanie S. Hughley
Click Image for Bio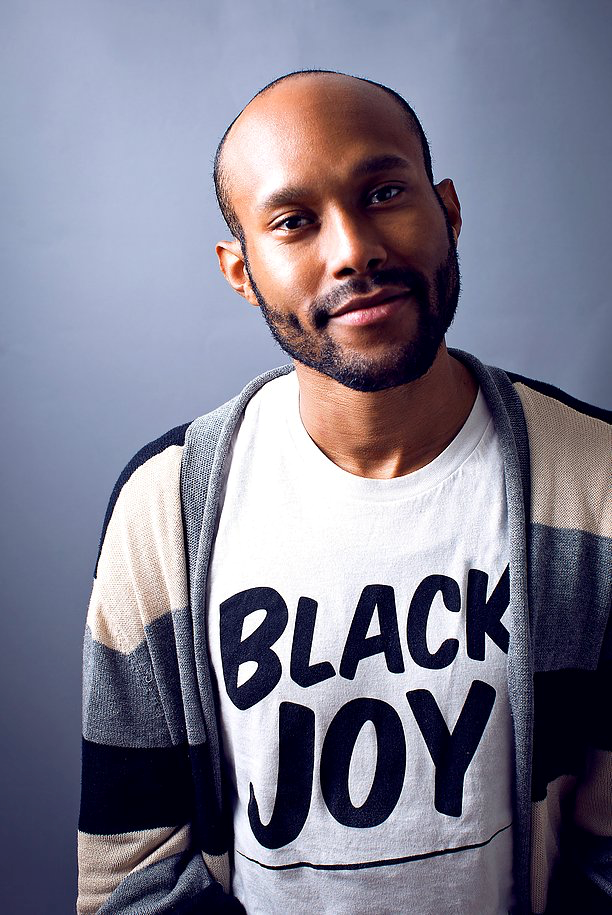 Jonathan McCrory
Jonathan McCrory is a two-time Obie Award-winning, Craine's New York Business 2020 Notable LGBTQ Leader. As a Harlem-based artist, he served as Artistic Director at National Black Theatre since 2012 under the leadership of CEO, Sade Lythcott. As Artistic Director (Creative Duala), he is the creative heart of the institution helping to select, develop and manage acclaimed programs and productions, such as The Peculiar Patriot and Kill Move Paradise. His creative force also helped the theatre expand its reach with the creation of the National Black Theatre of Sweden. As a director, he has helmed numerous productions including Dead and Breathing, HandsUp, and Blacken The Bubble and devised works like Hope Speaks, Evoking Him: Baldwin and Emergence: A Communion (based on Adrienne Marie Brown's book Emergent Strategy). A Washington, DC native, McCrory attended Duke Ellington School of the Arts and earned his BFA from New York University Tisch School of the Arts.
Handles:
@Natblacktheatre (National Black Theatre)
@Jaymc86 (Jonathan)
Jonathan McCrory
Click Image for Bio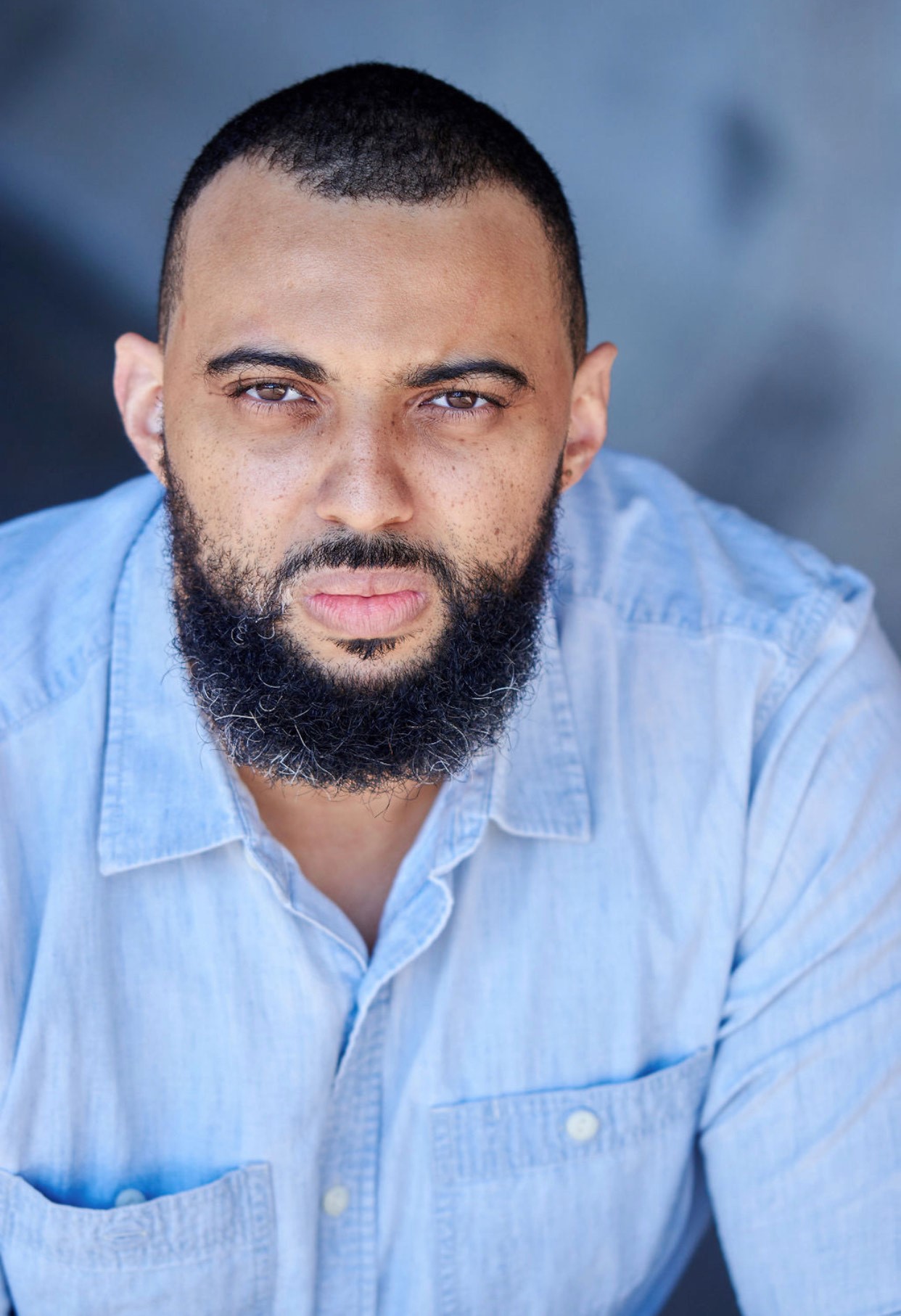 Marcus Hopkins-Turner
Marcus Hopkins-Turner is a native of Atlanta, GA and graduate of Morehouse College where he received his bachelors in vocal performance. The father of two has been a constant presence on the Atlanta theatre scene for the past five years. His career has included performances as Hotep in Tuacahn Amphitheater's production of Prince of Egypt, Crown in Red Mountain Theatre's Porgy and Bess, Troy Maxson in Springer Opera House's production of Fences and Topper in the Alliance Theatre's production of A Christmas Carol. As a cofounder of B.L.A.C.T. ATL Inc, Marcus is an advocate for black theatre performers in the city and promoter of artist led community service.
Handles:
@blactatl
@blackactordad
www.blactatl.com
www.blackactordad.com
Marcus Hopkins-Turner
Click Image for Bio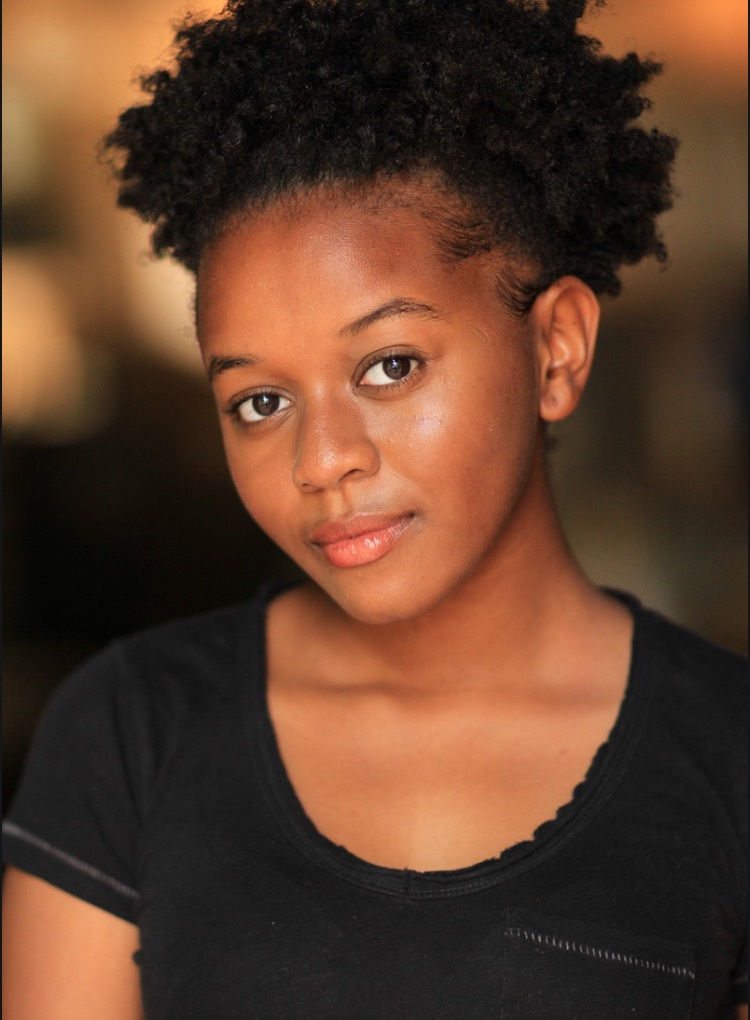 Alexis Woodard
Alexis Woodard is an Atlanta-based Director, proud Spelman College Alumna and current Spelman Leadership Fellow at the Alliance Theatre. Her Directing Credits include: Romeo + Juliet, Eurydice (Spelman College), Finished What We Started (Morehouse College), as well as assistant directing for Hands of Color (Synchronicity Theatre), Hamlet (The Tiny Theater Company), A Kids Play About Racism (Bay Area Children's Theatre), and the developmental workshop of Seize the King Workshop (Alliance Theatre). Upcoming Credits include: Associate Director for A Christmas Carol: The Live Radio Play (Alliance Theatre), Assistant Director for Marie and Rosetta (True Colors Theatre), Co-Director for Hands Up (Alliance Theatre), and Co-Director for Othello (The Tiny Theatre Company). She is proud to have had the opportunity to intern at both Synchronicity Theatre and True Colors Theatre during her time at Spelman and is thrilled to be back at True Colors and to be a part of this incredible panel!
Alexis Woodard
Click Image for Bio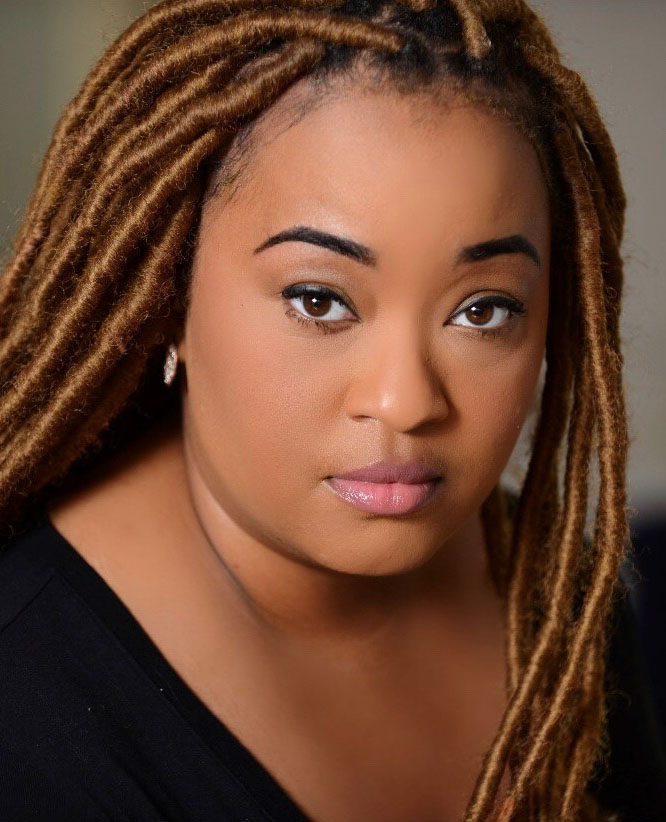 Britny Horton
Britny J. Horton is an art-ivist from Rochester, NY. Upon graduating from Spelman College and the British American Drama Academy, Britny began working for theaters and film and tv productions across the country. Britny worked as a Casting Associate for five years before pursuing her MFA at the University of Iowa ('21). Britny is dedicated to her training and considers it an honor to explore and refine her art. Her most recent credits include Hit the Wall (University of Iowa), SWEAT (University of Iowa) Men on Boats (Riverside Theatre), and Too Heavy for Your Pocket (Pyramid Theatre), YesToday (film), Incensed (Film), and Lights On (Film). In 2020, she produced the first film under her production company Curvy Confidence. In 2019, Britny won the Best Actress in a Play Award from Broadway World Des Moines for her portrayal of Evelyn in Too Heavy for Your Pocket. She recently launched a body-positivity podcast named Curvy Confidence. It is her goal to use her art to spread body-positive messages by playing and creating roles that challenge the standards of beauty and further incite the empowerment of black women.
Website: www.britnyhorton.com
Instagram: @britnyjevonnahorton
Clubhouse: @brithorton
Britny Horton (Performer)
Click Image for Bio
Our Sponsor: