Performances:
Previews: 2/14, 2/15, 2/16 at 7:30PM
Senior Matinee: Thursday, 3/9 at 11:00 AM
Thursdays and Fridays at 7:30 PM
Saturdays at 2:30 PM and 7:30PM
Sundays at 2:30PM
Content Advisory:
Good Bad People contains adult language and smoking on stage. It also includes content that may be upsetting, with glass shattering, loud noises, and other potential triggers. The recommended age for this production is 14 yrs. and older.
Synopsis:
Good Bad People tells the story of the Johnsons, a prominent Black family in Los Angeles. Miriam Johnson is a law professor, her husband is a doctor, and their daughters June and Audre are prep school and Ivy League-educated. Their son Amiri, however, is another story. Having struggled to find his way, Amiri is living at a homeless shelter in the city when he is shot and killed by police in a case of mistaken identity.
June, Audre and Miriam, along with Amiri's former girlfriend and a reporter from the Los Angeles Times, struggle with each others' reactions to this family tragedy. The topic of "respectability politics" is raised when June's disappointment in her family's reluctance to decry Amiri's death publicly is viewed as the Johnsons being "too respectable" to have something like this happen to their family.
Podcast:
Rachel Lynett Talks About Her Play Good Bad People
Additional Show Information:
All patrons and guests are required to wear masks that cover your nose and mouth at all times while inside the theatre.
Group Sales:
Special group rates are available to parties of ten or more. Please contact the Box Office for details and purchasing.
Cast: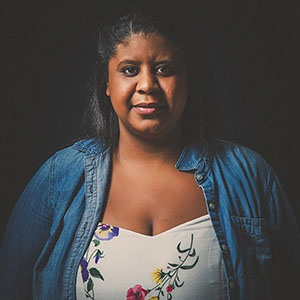 Rachel Lynett
Playwright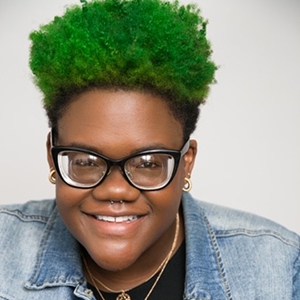 Ibi Owolabi
Director
Terry Henry
(Miriam)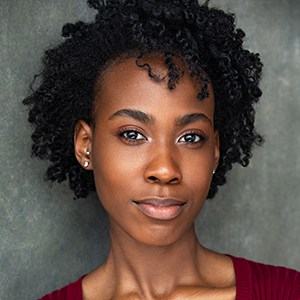 Asia Rogers
(Audre)
Veanna Black
(June)
Annie Jacob
(Camille)
Kylie Gray Mask
(Lucy)