CANCELLATION NOTICE
Due to current conditions and heightened risk factors associated with increasing COVID-19 cases, we have decided to cancel all remaining performances of Marie and Rosetta (Dec. 26th – Dec. 30th). We apologize for this inconvenience. However, the safety of our patrons, staff members and associates will always be a priority. If you purchased tickets for any Marie and Rosetta performances that were canceled, please contact assistbo@truecolorstheatre.org or call Tickets West at 470.639.8241 to request a refund or, if you choose, to donate the value of your tickets. We deeply appreciate your support.
Marie and Rosetta
Written by George Brant
Directed by Andrea Frye
Music Direction by S. Renee Clark

November 30th – December 30th, 2021
Performances:
Previews: 11/30, 12/1, 12/2 at 7:30PM
Wednesdays and Thursdays at 11:00 AM (Senior Matinees)
Thursdays and Fridays at 7:30 PM
Saturdays at 2:30 PM & 7:30PM
Sundays at 2:30PM
Additional Performances: Tuesday 12/21 and 12/28 and Sunday 12/26 at 7:30PM
*There will not be any performances Dec 24th – 25th in observation of the Christmas Holiday*
Synopsis:
Belatedly acknowledged as the Godmother of Rock 'n Roll, Sister Rosetta Tharpe shattered every barrier that she faced as she made her mark on the music world. Marie and Rosetta chronicles her journey with young gospel singer Marie Knight, whom she recruited away from Mahalia Jackson. Despite being forced by Jim Crow laws to lodge and rehearse in funeral homes and other unpleasant accommodations while on the road, Marie and Rosetta broke new ground with their music and their relationship.
*This show contains mild adult language and content*
Additional Show Information:
All patrons and guests are required to wear masks that cover your nose and mouth at all times while inside the theatre. Attendees must also present proof of vaccination or current negative COVID test documentation (issued within the last 72 hours) to gain access into the building. View our full COVID-19 policy and safety protocols here.
Cast: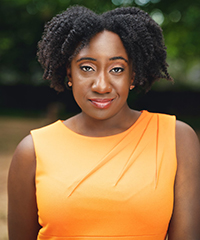 Amitria Fanae
(Sister Rosetta Tharpe)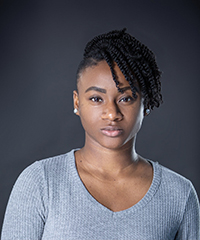 Jasmine Ellis
(Marie Knight)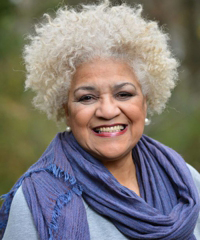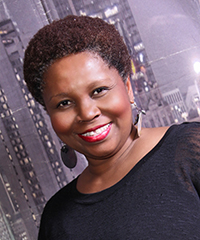 Renee Clark
(Music Director)