2022-23 Season: "Reclaiming Ours"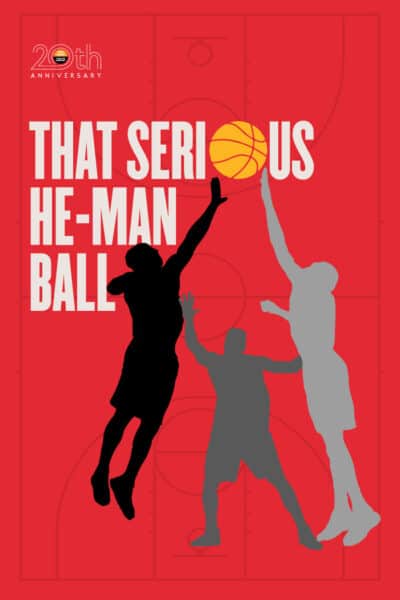 The Sankofa Seasons
With the Sankofa Seasons (2021 – 2024), Artistic Director Jamil Jude is focused on preserving and uplifting the belief of the Akan people of Ghana that the knowledge of the past must not be forgotten as time and journeys move forward. The three-year series began in 2021-2022 with "Go Back and Get It", three productions that explored themes impacting Black people in the 40s, 50s and 60s. 2022-2023, True Colors' 20th Anniversary Season, is the second year of the Sankofa seasons, the theme of which is "Reclaiming Ours." The season will include program remixes of True Colors and Black theatre classics to celebrate that which has made us successful thus far. The final year of the series – "Looking Forward" in 2023-24 – will consist of all world premieres, some of which will have been developed as part of the commissioning programs Jude launched in the 2020-21 season.
About "Reclaiming Ours"
"Reclaiming Ours", the theme for True Colors' 20th Anniversary Season, speaks to the accomplishments of the past that have made True Colors what we are today – a leading regional theatre that centers Black artistic expression and that creates space for honest dialogue on issues that affect our human community. The season includes three performances – a world premiere, a reimagining of a Black musical classic, and a revival of a 1988 production – each of which is associated with a True Talks event that places artists and experts in front of community members to explore the messages in the productions. In the midst of the political, social, economic and emotional tensions of today, True Colors productions provide a window through which audiences may see themselves working through family dynamics following a tragic loss (Good Bad People by Rachel Lynett),coming of age through a world beyond home (The Wiz by William F. Brown and Charlie Smalls), and establishing their identity despite external perceptions and internal expectations (That Serious He Man Ball by Alonzo LaMont, Jr.). Looking through the window creates just enough distance to allow empathy to develop and flourish.
Good Bad People
Written by Rachel Lynett
Directed by Ibi Owolabi
Respectability Politics
Good Bad People tells the story of the Johnsons, a prominent Black family in the Los Angeles equivalent of Guildford Forest or Collier Heights. Miriam Johnson is a law professor, her husband is a doctor, and their daughters June and Audre are prep school and Ivy League-educated. Their son Amiri, however, is another story. Having struggled to find his way, Amiri is living at a homeless shelter in the city when he is shot and killed by police in a case of mistaken identity.
June, Audre and Miriam, along with Amiri's former girlfriend and a reporter from the Los Angeles Times, struggle with each others' reactions to this family tragedy. The topic of "respectability politics" is raised when June's disappointment in her family's reluctance to decry Amiri's death publicly is viewed as the Johnsons being "too respectable" to have something like this happen to their family.
The Wiz
Written by William F. Brown and Charlie Smalls
Directed by Brian Jordan, Jr.
The Wiz was a staple of True Colors' early years, when Artistic Director Emeritus and co-Founder Kenny Leon directed it for four consecutive years – from 2004 to 2007 – as a means to bring young talent to the stage. Many of the young performers have gone to success on Broadway, on the big screen and in the recording studio. This reimagining of the classic story is directed by Brian Jordan, Jr., well known to BET viewers as "Maurice Webb" on the popular show Sistas. Featuring an all-Atlanta cast, the production will honor the history, and illuminate the power, of True Colors' artistic excellence in Black storytelling.
That Serious He-Man Ball
Written by Alonzo D. Lamont, Jr.
Directed by Eric Little
Sky, Jelly and Twin have been friends since high school. Now in their 30s, they meet up on their local basketball court to talk trash and attempt exorcize the demons that pursue them through their everyday lives. This production was first seen in Atlanta on the stage of the 14th Street Playhouse (back then known as The Academy Theatre), where Tom Jones (Jello), Tony Vaughn (Twin) and our very own Kenny Leon (Sky) performed as in the 1988 Jomandi production.